NON ABBIAMO UN PRODOTTO PER TUTTI.
ABBIAMO UN PIANO PER OGNUNO.
NON INVESTIAMO I TUOI SOLDI.
INVESTIAMO SUL TUO FUTURO.
NON TI VENDIAMO CONSIGLI.
TI OFFRIAMO CONSULENZA.
Uomo al centro, tecnologia al suo fianco
Questo è il modello di consulenza che proponiamo. Una guida professionale capace di ascoltare le tue ambizioni. E una tecnologia intelligente al tuo servizio per pianificare una strategia adatta a te con massima semplicità e ottimizzando i costi.
6 motivi per investire con noi
Offriamo un servizio trasparente, senza costi nascosti e su misura per i tuoi obiettivi.

PERSONALI
Un servizio di consulenza personalizzato per i tuoi obiettivi.

OGGETTIVI
Non vogliamo venderti un prodotto, ma consigliarti la soluzione per i tuoi bisogni.

SEMPLICI
Valuta e decidi se accettare nuove proposte di consulenza, anche da remoto, con mobile e web collaboration.
DIGITALI
Gestisci i tuoi investimenti con un'app da 4,6 stelle e oltre 150.000 download.

PROFESSIONALI
Consulenti professionali in grado di guidarti nelle scelte più complesse.

INNOVATIVI
Investiamo nell'innovazione tecnologica senza perdere il valore delle relazioni umane.
Fino a 15.000€ per te
Trasferisci titoli, fondi e nuova liquidità.
Dal 20 gennaio al 20 maggio trasferisci in Fineco titoli e fondi da un'altra banca o nuova liquidità da investire in strumenti finanziari.
Se i titoli e i fondi trasferiti o gli investimenti effettuati con nuova liquidità sono inclusi tra quelli previsti nel regolamento, ti premiamo con un pacchetto di ordini trading gratuiti e un bonus in conto fino a 15.000€.
Vieni a trovarci nel Fineco Center più vicino a te.
Lets find the answers together
Qualunque sia il tuo obiettivo di vita, i nostri Personal Financial Advisor sono al tuo fianco per aiutarti a guardare al futuro con tranquillità.


Make the most of your assets
With risk monitoring and investment diversification you can seize the opportunities offered by a changing market.
Protect your capital
With our insurance solutions you can protect part of your capital, without sacrificing your returns.
Realise an ambition
We build targeted strategies to help you realise your projects calmly and soundly. Even those most ambitious.



Look to the long term
We help you plan your investments to keep your lifestyle even in retirement and look calm to the future.
Manage the unexpected
Predicting the future is impossible. But we can help you carry through with unpredictable events.
Plan the future
We support you to get efficient tax solutions and to pass down your assets to your loved ones.
Fineco. Simplifying banking.
Since 1999 we have been investing in technology to provide our consultants with the tools to offer you investment solutions that are truly tailored to your needs.
If you are thinking about your future, talk to one of our Personal Financial Advisors
One solution, many opportunities
We will help you manage your assets and investments in a holistic way. Your Fineco advisor can take care of your financial and future well-being, helping you build a peaceful future.
Discover the Fineco difference and contact us to talk about:
Advice on Investments
Mortgages and Lombard Credit
Insurance solutions
Liquidity management
Made to measure advice
With the help of state of the art technology, your Personal Financial Advisor can help you find investments tailor made for you, that fit you and your goals.
You can choose multi-asset products, including not only multi-brand funds, but also securities, bonds, ETFs.
Achieve your goals in 5 steps with Fineco's advanced advice services.
APPOINTMENT
GOALS
CHECK-UP
START UP
MONITORING
Our range of asset management products
Fineco Asset Management is the savings management company under Irish law, wholly owned by FinecoBank. It puts together outstanding products that can add more value to your investments using the finest skills available on the market.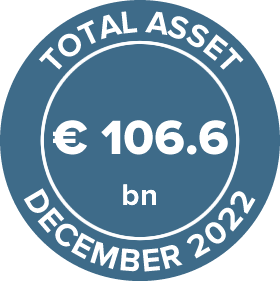 Solidity you can count on
Fineco is the most used multichannel direct bank in Europe for investments and one of the most solid companies in Italy (CET1 at 18.12%). More than 1,3 million customers trust Fineco with their savings: with total assets of €81.4 billion, €33.4 billion in the Private Banking segment.
If you are looking for a financial solution to simplify and improve your life, contact us for advice in the strictest confidence.