The Fineco difference
You centre, technology at your side. This is our advice blueprint. A professional guide who listens to your goals. And intelligent technology that works with you to plan your strategy easily and cost efficiently.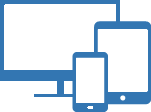 HUMAN
Your advisor is ready to listen to your needs and find the right investment choices for you.
TECHNOLOGICAL
We have built state of the art software that constantly monitors your portfolio.
EASY
Talk to your advisor online or with our app, safely and in your own time.
TRANSPARENT
No hidden costs and graphic reporting that illustrates in full detail how your investments are progressing.
Building your future
Your financial future is not just a question of numbers.
The person behind the figures is important for us.
Lets find the answers together
Life is full of questions. Our Personal Financial Advisors can help you find the right answers to plan your goals and look to the future with confidence.Whatever your needs, we will always be by your side.


Make the most of your assets
With risk monitoring and investment diversification you can seize the opportunities offered by a changing market.
Protect your capital
With our insurance solutions you can protect part of your capital, without sacrificing your returns.
Realise an ambition
We build targeted strategies to help you realise your projects calmly and soundly. Even those most ambitious.



Look to the long term
We help you plan your investments to keep your lifestyle even in retirement and look calm to the future.
Manage the unexpected
Predicting the future is impossible. But we can help you carry through with unpredictable events.
Plan the future
We support you to get efficient tax solutions and to pass down your assets to your loved ones.
Fineco. Simplifying banking.
Since 1999 we have been investing in technology to provide our consultants with the tools to offer you investment solutions that are truly tailored to your needs.
If you are thinking about your future, talk to one of our Personal Financial Advisors
One solution, many opportunities
We will help you manage your assets and investments in a holistic way. Your Fineco advisor can take care of your financial and future well-being, helping you build a peaceful future.
Discover the Fineco difference and contact us to talk about:
Advice on Investments
Mortgages and Lombard Credit
Insurance solutions
Liquidity management
Made to measure advice
With the help of state of the art technology, your Personal Financial Advisor can help you find investments tailor made for you, that fit you and your goals.
You can choose multi-asset products, including not only multi-brand funds, but also securities, bonds, ETFs.
Achieve your goals in 5 steps with Fineco's advanced advice services.
APPOINTMENT
GOALS
CHECK-UP
START UP
MONITORING
Our range of asset management products
Fineco Asset Management is the savings management company under Irish law, wholly owned by FinecoBank. It puts together outstanding products that can add more value to your investments using the finest skills available on the market.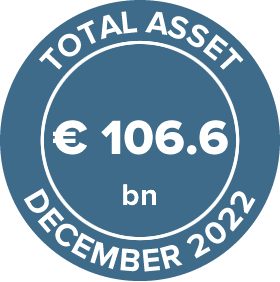 Solidity you can count on
Fineco is the most used multichannel direct bank in Europe for investments and one of the most solid companies in Italy (CET1 at 17,37%). More than 1,3 million customers trust Fineco with their savings: with total assets of €78.6 billion, €31.9 billion in the Private Banking segment.
If you are looking for a financial solution to simplify and improve your life, contact us for advice in the strictest confidence.