Plus: the innovative Fineco advisory service
More freedom, more vision, more control, more opportunity.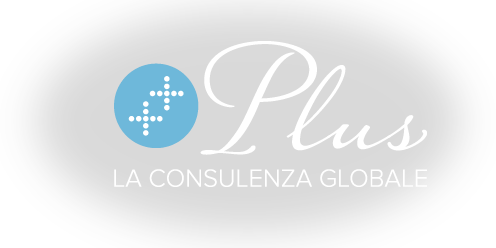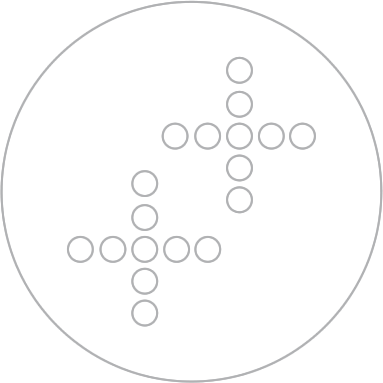 More freedom
Plus is the innovative Fineco advisory service.
With Plus, your Personal Financial Advisor can help you pursue your objectives by taking advantage of all the opportunities available at Fineco: not only Funds and SICAVs, but also shares, bonds, ETFs and ETCs, and at the same time offering you a global and detailed vision of your investments.
More vision
With Plus, you have complete and always up to date reports on your investments. They are illustrated with a clean design, can also be consulted on your mobile device, and combine an overview with a granulated analysis of your portfolio.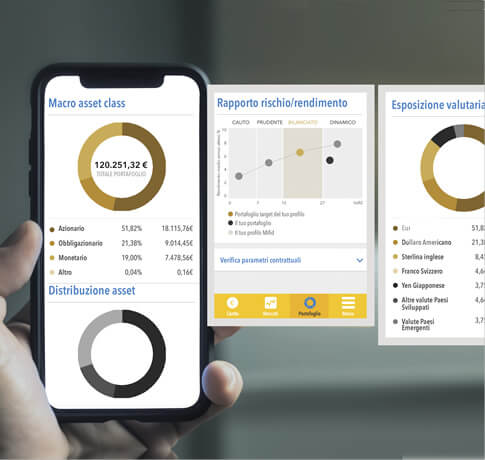 More control
Plus is perfectly integrated in your Fineco account so as to provide you with maximum control over your investments.
The portfolio is constantly monitored and you can set automatic alerts so you can quickly react to significant changes.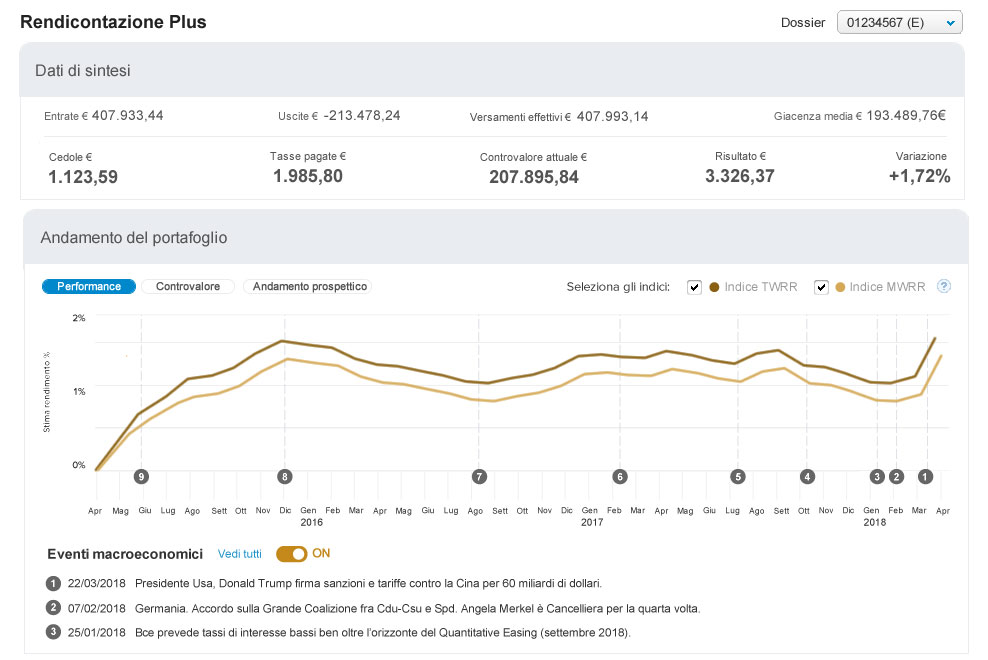 Summary data and portfolio performance
The control dashboard for always keeping the main data of the portfolio under advisory services monitored.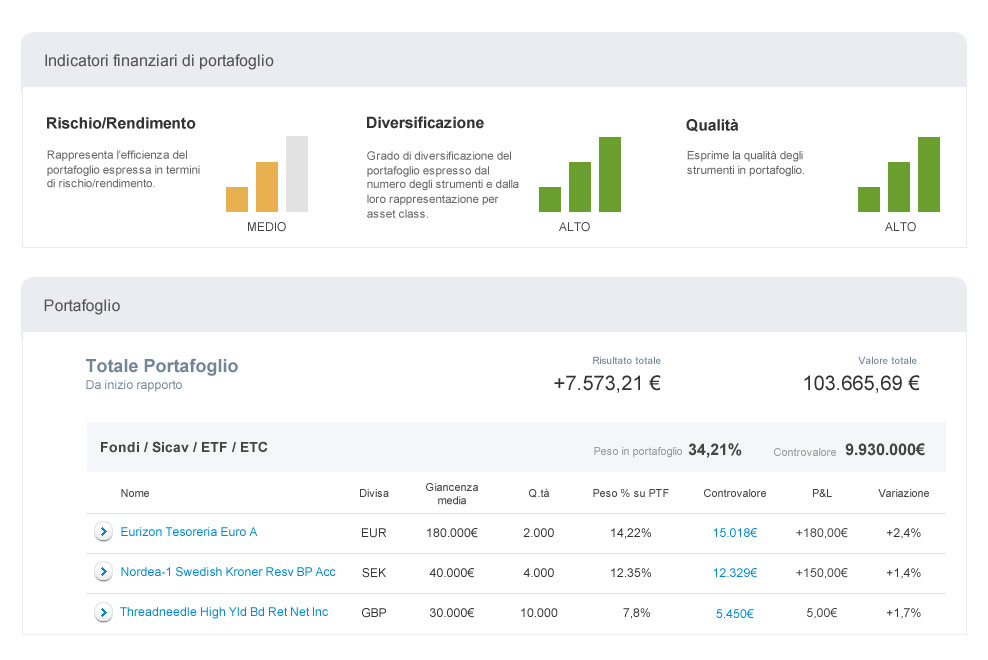 Risk/Return Ratio
It checks whether your portfolio is in line with the target MiFID, optimised for your risk profile.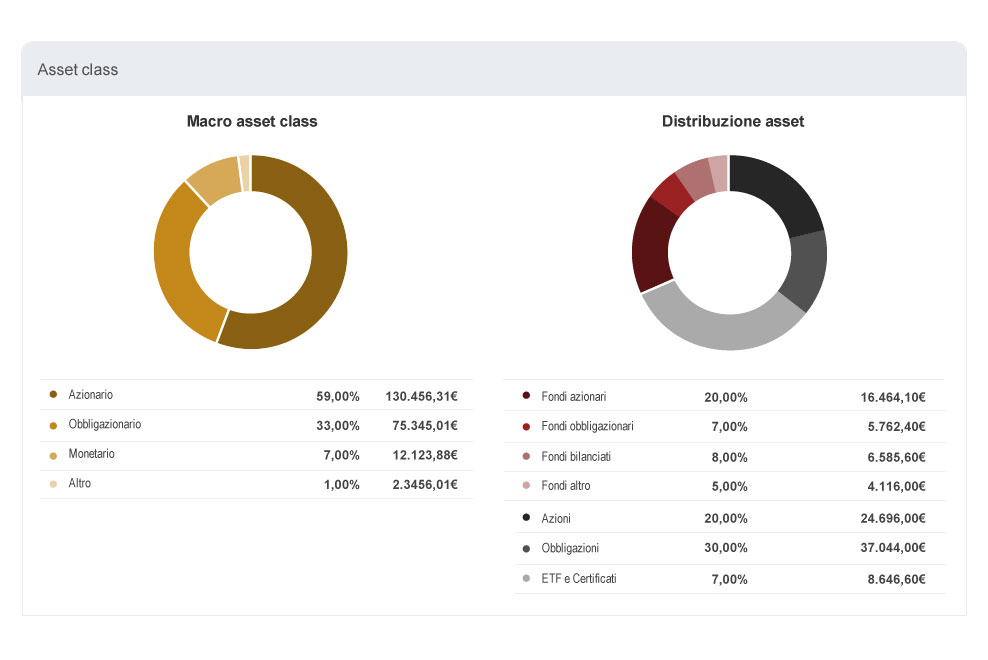 Asset class
Your portfolio broken down by asset class and type of instrument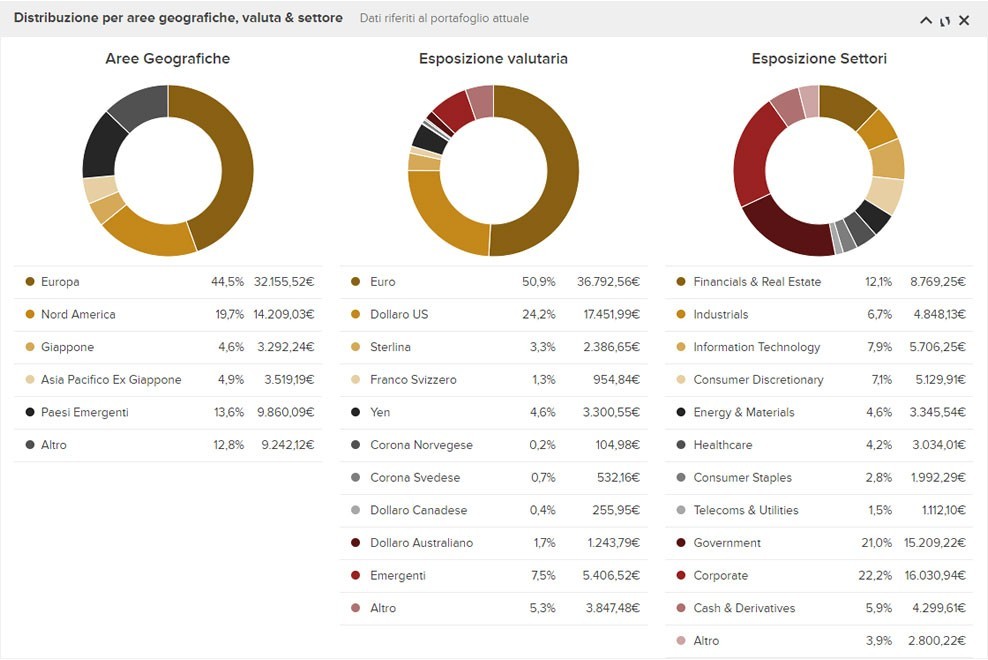 Distribution of Assets
It assesses your real exposure by geographical areas, foreign currencies and sectors.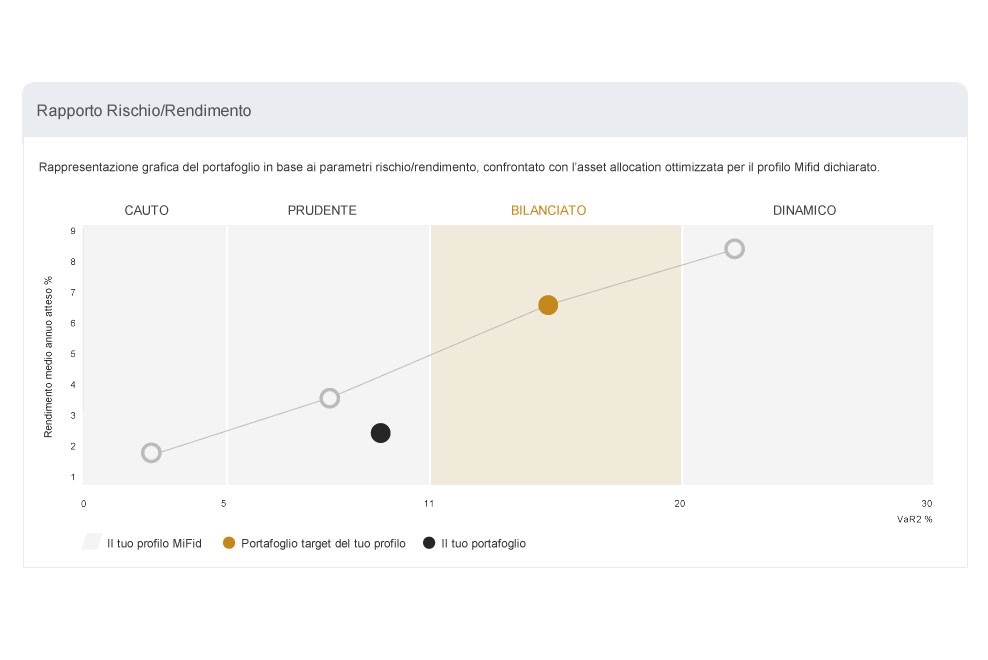 Financial indicators
A simple and intuitive vision of the main financial indicators for assessing your portfolio.
More opportunity
With Plus, your advisor can guide you toward optimisation of your financial choices and point out the path to pursue your objectives. With Plus, you can:
build the asset allocation that best meets your life's goals
monitor your investments and rebalance them whenever necessary
optimise tax aspects and expenditure items
rationally manage emotivity in financial choices
With Plus, you always have by your side the experience of a financial advisor who constantly follows you to build an investment strategy and financial planning aimed at meeting your life's goals.