Una nuova esperienza di pagamento
Fare acquisti nei negozi e pagare online e nelle app con la tua carta Fineco e Apple Pay e Google Pay™ è ancora più pratico e veloce. Basta avere una carta Fineco* e un dispositivo Apple o Android abilitato.
Fineco Card Debit
La carta contactless gratuita con un solo PIN, per prelevare presso gli ATM in tutta Italia ed effettuare acquisti con addebito immediato sul conto.
Prelevi gratis su circuito BANCOMAT® per importi superiori a 99€ da tutti gli ATM in Italia
Acquisti ovunque in Italia e all'estero, anche online e senza fee aggiuntive sui principali siti di viaggio
Limiti e massimali personalizzabili
MaxiPrelievo fino a 3.000€
MaxiAcquisto fino a 5.000€
MaxiPrelievo: servizio disponibile presso tutti gli ATM evoluti del Gruppo UniCredit
Fineco Card Debit: sono previste spese di spedizione pari a 2,25 euro.
Prelievi: è prevista una commissione pari a 0,80€ per prelievi di importo fino a 99€.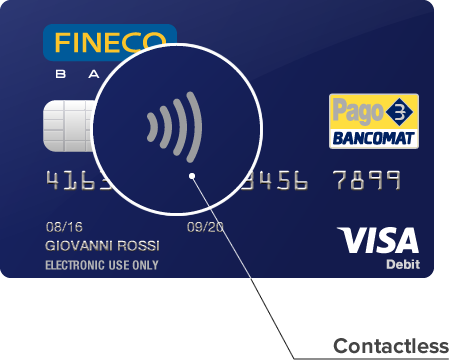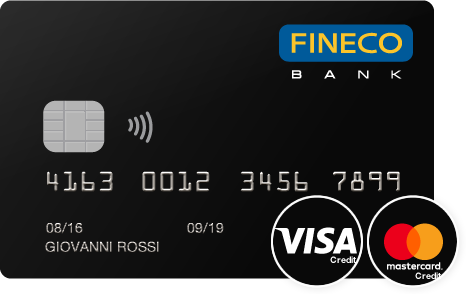 Fineco Card Credit
La carta di credito mono o multifunzione per tutte le esigenze.
Prelievi ovunque in Italia
Richiedi l'aumento del plafond direttamente da sito o da app.
Opzione Revolving attivabile gratuitamente e addebiti il mese successivo
Fineco Gold World
La carta di credito premium con tanti vantaggi e servizi esclusivi inclusi:
Plafond a partire da 5.000 euro mensili, personalizzabile su richiesta
Polizza travel, protezione acquisti ed estensione di garanzia e per i beni acquistati con la carta
Accesso a oltre 800 Lounge del circuitoLounge Key nei principali aeroporti del mondo
Esperienze e privilegi unici dedicati ai titolari di carte premium del circuito Mastercard
Pagamenti contactless, abilitata Apple Pay e Google Pay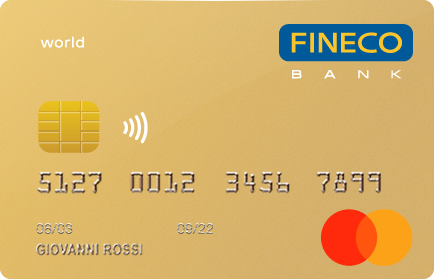 Reloadable: safe, stylish purchases
An excellent gift and an good option as a second card.
And now you can choose the network you prefer between VISA Electron and MasterCard.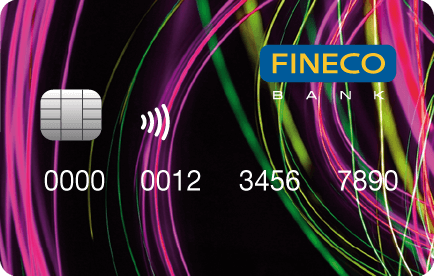 Light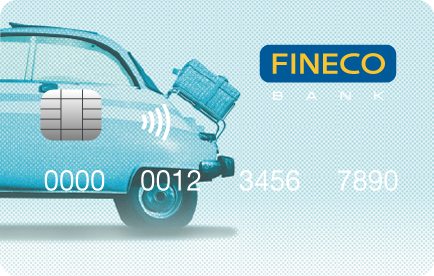 Vintage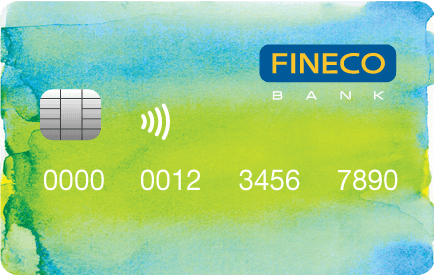 Watercolor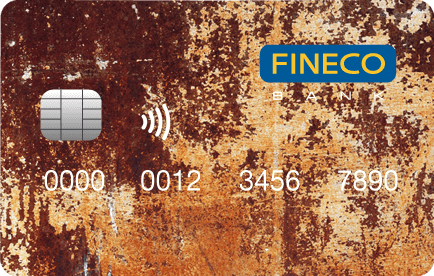 Rusty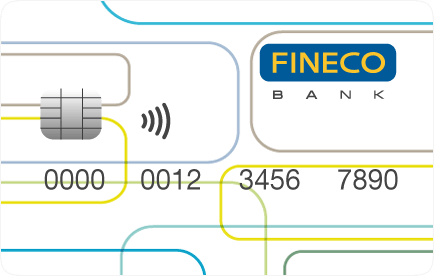 Underground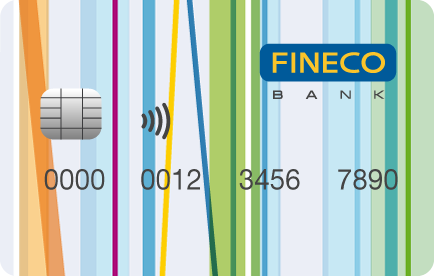 Spring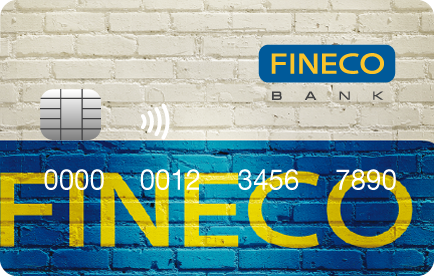 The Wall
Perfect for making secure online or in-store purchases. Fineco reloadable cards can also be used by under-18s and to withdraw money abroad (€2.90 per withdrawal, fixed charge). Costs just €9.95 a year, with no fees on top-ups.
Carta Extra – a loan in your pocket
A scheduled repayment card that offers you finance of up to €2,000 for your spending.

Use it when you like and pay back your purchases at a convenient fixed monthly rate.
2,000
Carta Link per la tua famiglia
La possono usare i tuoi familiari, anche se non sono correntisti Fineco.
Può essere associata alla tua Fineco CardCredit o a Carta Gold e ne condivide il plafond di spesa mensile
Disponibile solo in versione monofunzione
Gold cards are reserved for clients who:
already have a standard Fineco card
are at least 26 years old
have a balance of at least €5,000 in their account
have been Fineco clients for at least 6 months.
In all cases, applications are subject to evaluation by Fineco, which reserves the right to refuse to issue the card, even if the above conditions have been satisfied.
The cardholder must be resident in Italy and at least 10 years old.