Fineco with Garmin Pay
The payment method that follows your rhythm.
With Garmin Pay, you always have your Fineco card on your wrist. So you can leave the house without any worries, without your wallet, smartphone or cash.
Whether you are working out, in the office or shopping: bring your Garmin smartwatch with you for a faster, practical payment experience.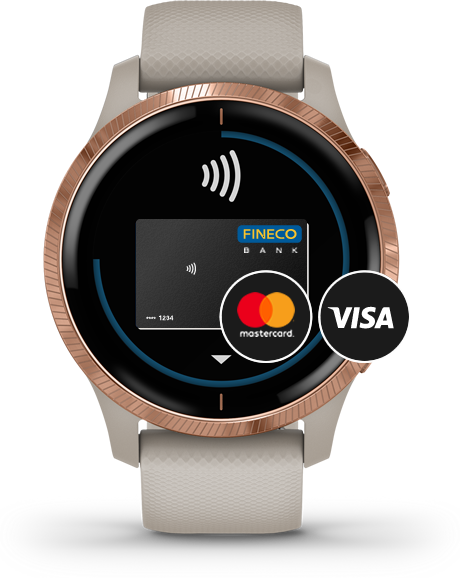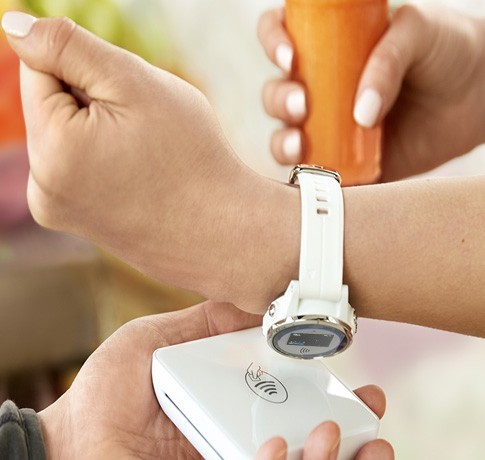 Link your Fineco card to Garmin Pay
Follow these simple steps to link your Fineco card to Garmin Pay for contactless speed payments.
Download the latest version of the Garmin Connect app on your iOS or Android smartphone and connect your Garmin smartwatch via Bluetooth
Open the wallet section of the Garmin Connect app and set up the security passcode that you'll need to confirm payments
Follow the instructions to link your Fineco card.
Once you've completed your registration, you won't need a card or a phone to make purchases with Garmin Pay.
It couldn't be easier!
Wear your card and make contactless payments
With Garmin Pay you don't need to slow down to make your payments. You can keep your pace and pay in a few simple steps:
Enter your passcode
Select the card you want to use from your smartwatch
Hold your wrist near the contactless POS terminal.

You can use your Fineco card with Garmin Pay at all contactless POS terminals and on the world's main transport systems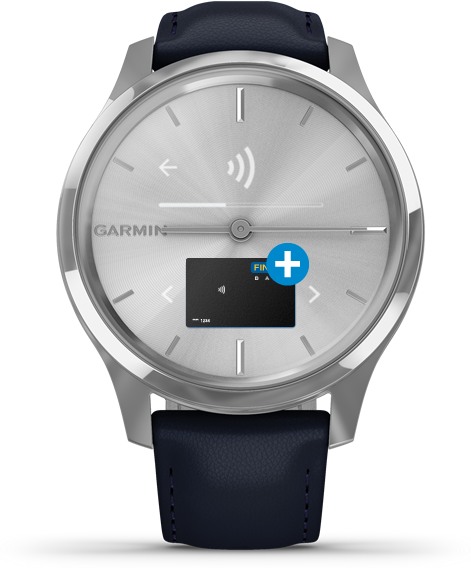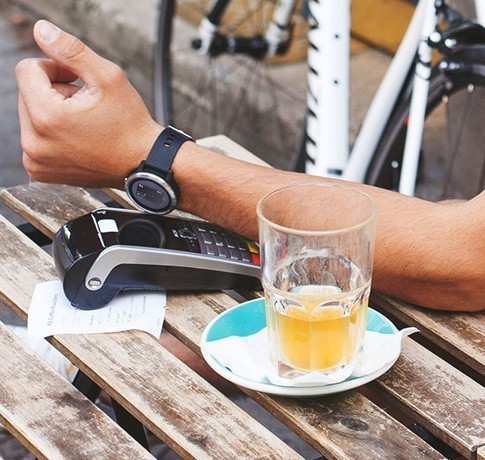 Revolutionise the way you pay
With Garmin Pay you can pay securely and make purchases at all contactless payment points displaying this logo:

All transactions are confidential and your personal information is always protected: every time you make a purchase, Garmin Pay uses card numbers and transaction codes specific to your smartwatch.
Plus, the full number of your card is never stored on the device, on the Garmin server, or communicated to merchants.