Fineco and Google Pay™
How to make even a small purchase with just your smartphone.
With Google Pay™ and Fineco it's easy to pay with only your smartphone, without the need to take the card out of your wallet.

It's quick, easy and secure.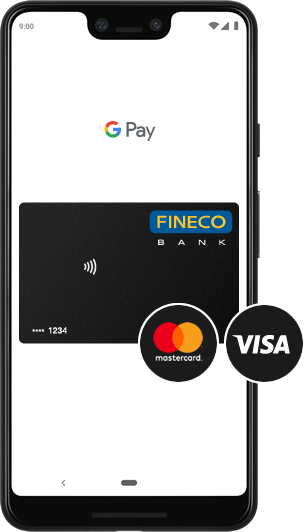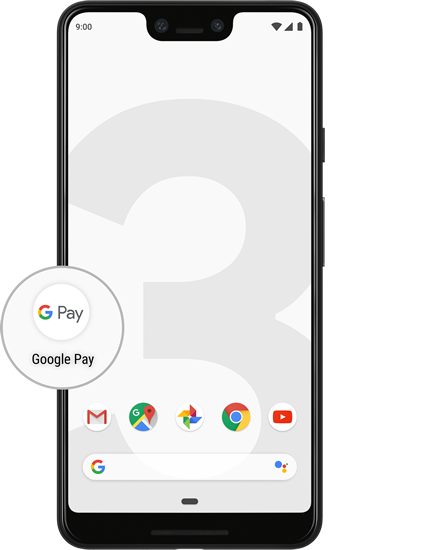 Add your card
It takes only a few seconds to add your Fineco card:
Enter the app in the app box or download it from Google Play Store
Follow the instructions to add your card.
You're ready to make purchases with Google Pay™.
Ready to pay?
Google Pay works with the devices you always carry with you. Use it wherever you see these logos:

Making a payment is easy:
When in a store, hold your device near the contactless terminal and authorise your payment of more than €25 simply unlocking your Android device using your fingerprint, your face or your PIN.
And for payments under €25, just place your smart device next to the payment terminal. You don't even have to unlock it!
Payment is made automatically with your preferred card.
For online or in-app purchases, simply select Google Pay at checkout.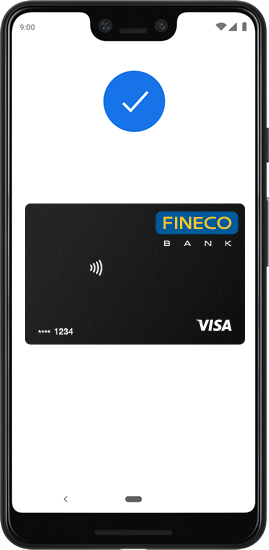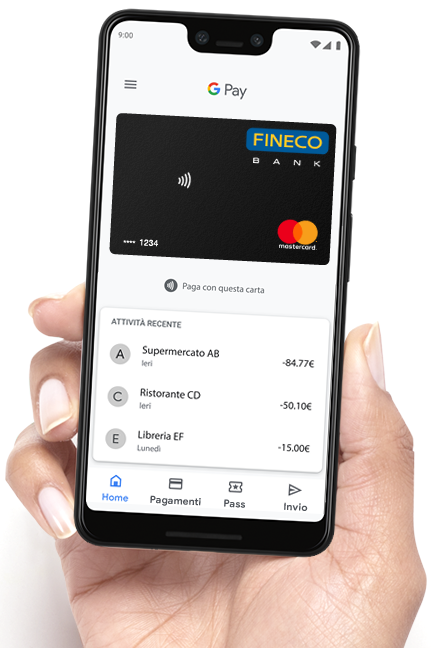 Secure payments
When you use Google Pay(TM) on your smart device your card details are safe.
That's because they aren't stored on the device. And they're not transmitted during payment.

It's all thanks to the high level of security built in to Google Pay™.
Ready to join us?
Open your Fineco account today. Choose the card you want*. Then start using Google Pay straightaway.
Open an account