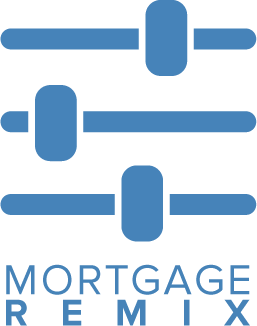 An interest rate always in line with your needs
You decide on your interest rate, with completely transparent costs starting from the moment you apply.
Choose the term of your mortgage and the kind of interest rate you prefer.
Fixed or variable rate mortgage? Why choose?
With Remix Mortgage you can personalise your interest rate and combine the two options.
And change it as often as you like.
For example, are variable rates particularly attractive right now? Start with a variable interest rate.
If you change your mind then simply change your mix and make your repayments more stable by increasing the fixed interest rate part of your mortgage. After the first year you can change it as often as you like, free of charge and directly online.
What are your goals?
With Fineco mortgages you can watch at your projects from a new perspective. Achieving them is simple.
«I want a place of my own, where I can come back every evening and really feel at home.»
Spread acquisto da 0,65%
Up to €1,000,000 to buy the house you desire. Get up to 80% of the property value, to refund from 10 to 30 years.
«My old mortgage just got too expensive. I want a better deal.»
Spread surroga da 0,80%
Bring your old mortgage in Fineco to reduce the instalment. Zero preliminary investigation and collection fees, with no substitute tax or notarial cost. From 10 to 30 years.
«Now I've bought my house, I have other big projects in mind.»
Spread liquidità da 0,85%
Thanks to the guarantee of your home you can get up to €500,000 for your projects and up to 60% of the property value, to refund from 10 to 20 years.
«I need access to more funds but I already have a mortgage.»
Spread rifinanziamento da 0,75%
Substitute your old mortgage and get additional cash for your projects. Up to €500,000 and up to 70% of the property value, to refund from 10 to 20 years. No limits on the additional cash you can ask for.
Relax about your projects
Sleep better at night in the safety of your own four walls with the Fineco mortgage.
Fire and Explosion Policy is included free of charge: the whole cost is covered by the bank, without any surprise.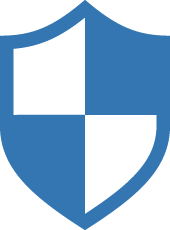 And by adding the Fineco Mortgage Policy you can insure yourself against events that might reduce your ability to make your mortgage repayments. So you can live your life without worrying about your commitments and provide your home and family with the protection they deserve. Why risk it? Added relaxation to your everyday life.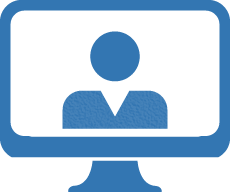 It's easier done than said
Work out your instalments and apply for your mortgage directly online yourself.
And with our online tracking service you can follow the progress of your application from the comfort of your own home.
Or if you prefer, you can get in touch with a Fineco Personal Financial Advisor.
Dedicated assistance when you need it
A dedicated mortgage specialist always available for you, to help and guide you through the process, from the mortgage application and valuation to signing the agreement.
Mortgage made easy
Spread
The Spread is the increase, in percentage terms, applied to a benchmark (e.g. 3-month Euribor, IRS.) to determine the interest rate of a mortgage.
IRS
The IRS is an interbank rate, i.e. the interest rate at which banks lend money to other banks. It is used by banks as a benchmark for fixed-rate mortgages.
Euribor
The Euribor (European Interbank Offered Rate) is an interbank rate, i.e. the rate of interest at which banks lend money to other banks. It is used by banks as a indexing parameter for variable-rate mortgages.
Preliminary investigation
The Preliminary investigation is the step that enables the bank to assess whether to grant the mortgage loan, based on the creditworthiness and income requirements of the applicant and the quality of the secured property.
Appraisal
The Appraisal is the technical report that a specialist draws up during the mortgage preliminary investigation, certifying the value of the property to be mortgaged and the reasonableness of the loan amount requested to the bank.
Subrogation
Subrogation is the service that allows to transfer a mortgage at no cost (portability) from one bank to another, and to obtain a new mortgage for an amount equal to the outstanding debt at a more advantageous interest rate.
The Fineco Mortgage Policy is an insurance product against payment of AXA France VIE and AXA France IARD, which is designed to protect you in case of serious events that may reduce your ability to repay the outstanding debt or the mortgage instalments.
The policy guarantees:
mortgage repayment in the event of death or total permanent disability
payment of mortgage instalments in the event of involuntary job loss or temporary total disability or hospitalization