SUSTAINABILITY

IS OUR INVESTMENT IN THE

FUTURE
For the environment and the community
The commitment to comply with all environmental regulations and codes of self-discipline and to minimise the direct environmental impacts produced has always been accompanied by support for concrete community solidarity projects.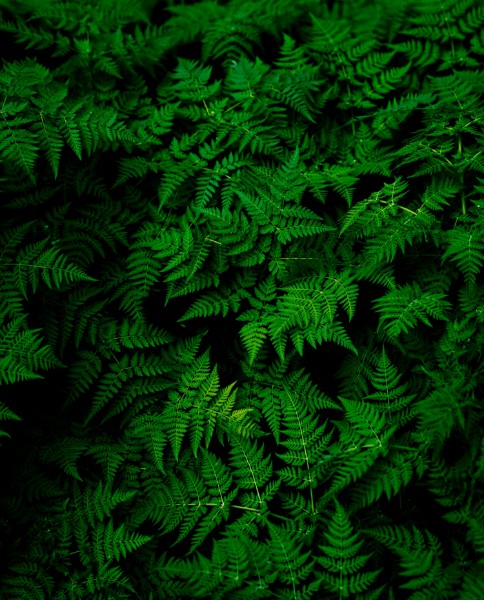 Reducing environmental impacts
Historically, the FinecoBank Group has concentrated its efforts to minimise its environmental impact mainly on dematerialisation processes, through innovations such as remote digital signatures and electronic signatures, which significantly reduce paper flows and related emissions.
The year 2021 saw the evolution of this approach with the adoption of the Environmental Management System, compliant with the requirements of the EMAS regulation no. 1221/2009/EC, and the design of energy efficiency measures.
Preservation and enhancement of the environmental, artistic and cultural heritage
Consistent with its business model, which is geared towards the creation of sustainable value and the protection of assets with a long-term vision, FinecoBank supports the protection and safeguarding of Italy's artistic and landscape heritage through its collaboration with FAI - Fondo per l'Ambiente Italiano.
Find out more
In 2021, the Bank also launched a sustainability initiative in support of the LifeGate PlasticLess® Project, which aims to reduce pollution in Italian seas through the collection of plastic waste in the waters of ports and nautical clubs.
Find out more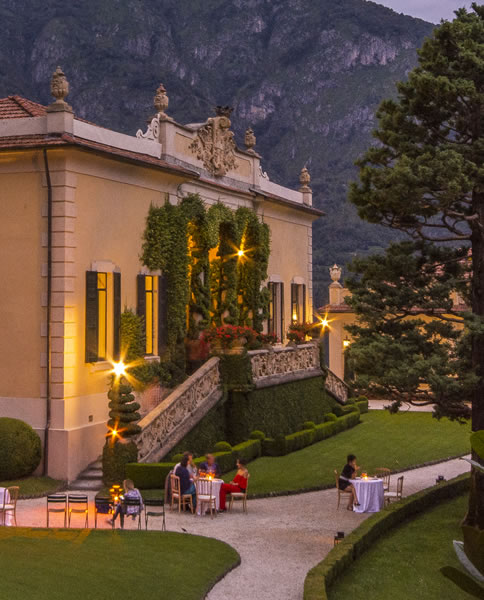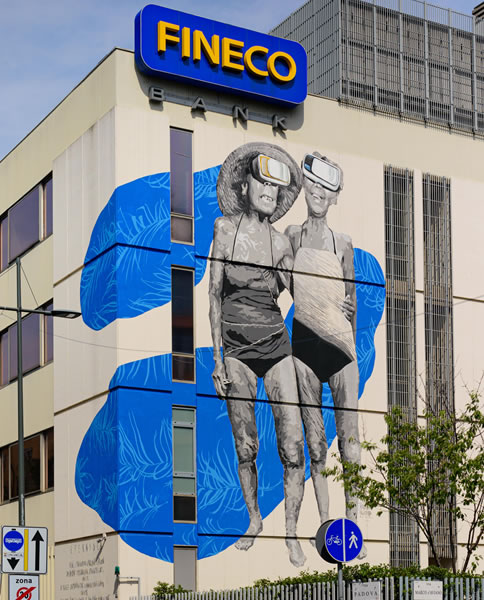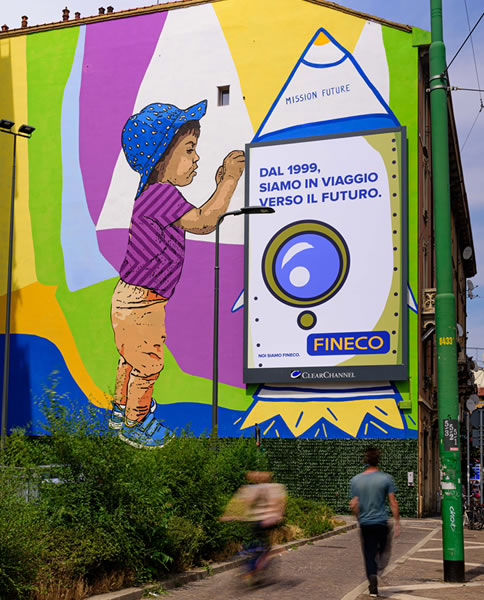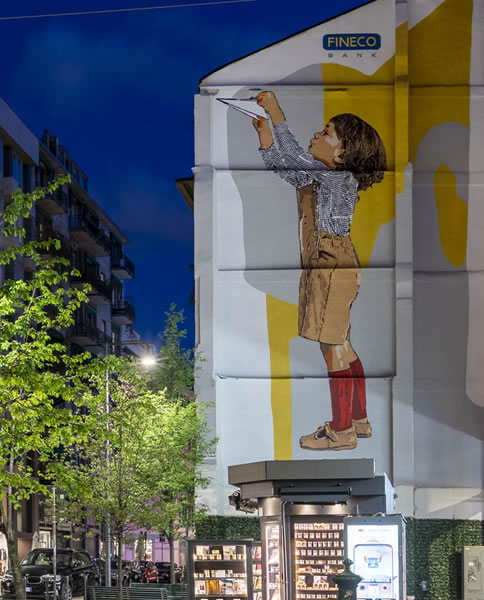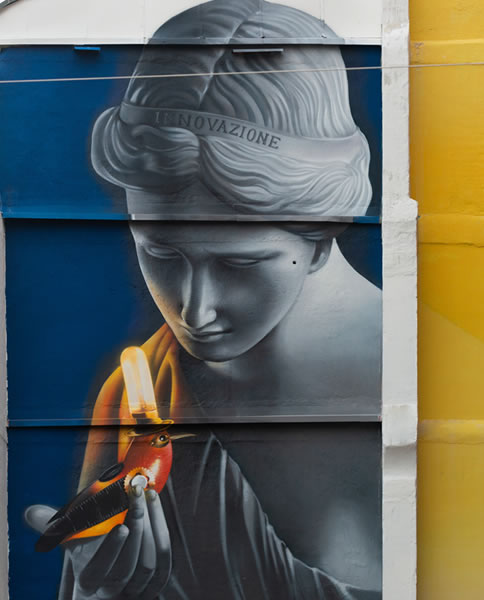 Enhancing urban areas
Fineco is also committed to enhancing urban areas through street art.
The initiative is part of a broader project to redevelop the city of Milan, where the Bank is committed to working on green areas.
By combining art and advertising through the works of artists, Fineco is interpreting its identity values that are closest to it.
Looking back at the past to move forward towards the future, restoring traditions and learning through technological innovation are the main themes of Fineco's message, a message of hope and confidence in the future.
Charity initiatives
Since its foundation, Fineco has been committed to supporting effective charitable projects in various areas, including social and health care, training, education, culture and art, scientific research and environmental protection. Besides the donations it makes throughout the year, the most important charitable event is the Christmas Charity Campaign "Christmas with Fineco", promoted on the Fineco website. In addition to the donations made by the Bank in favor of projects promoted by selected charitable organizations every year, the campaign also allows customers and non-customers to make donations.