SUSTAINABILITY

IS OUR INVESTMENT IN THE

FUTURE
<
For the customers
The Group's success is based on a relationship of trust with its customers, through strict respect for professional ethics and by drawing inspiration from the principles of fairness, transparency and simplicity of services and communications.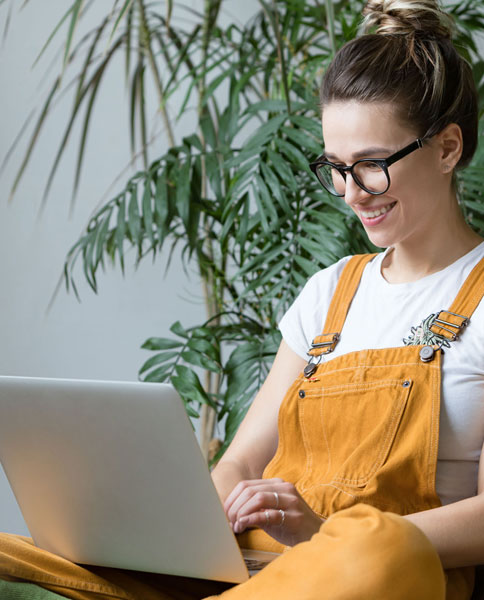 Customer experience
In order to simplify customers' lives, FinecoBank's offering is based on the One Stop Solution concept: customers can access banking, brokerage and investment services through a single current account, through the network of financial advisors, and through online and mobile channels, which operate in a coordinated and integrated manner to meet customers' needs and requirements. Constant dialogue with customers through Customer Care and the network of financial advisers enables a solid relationship of trust to be established, confirmed by a customer satisfaction index (TRI*M new index) of 101 points in 2021.
Information security
As a FinTech company, IT security is vital for FIneco. This is why the Group dedicates and invests significant resources in the ICT & Security Department (accounting for approx. 17% of the workforce).
Our transactional and advisory services and platforms are developed in-house with proprietary technologies, which gives us a very high level of control over evolutionary dynamics, allowing us to adapt quickly to new developments. Internal policies and processes to ensure information security cover cyber security, operational security, data and identity management, anti-fraud solutions and security governance.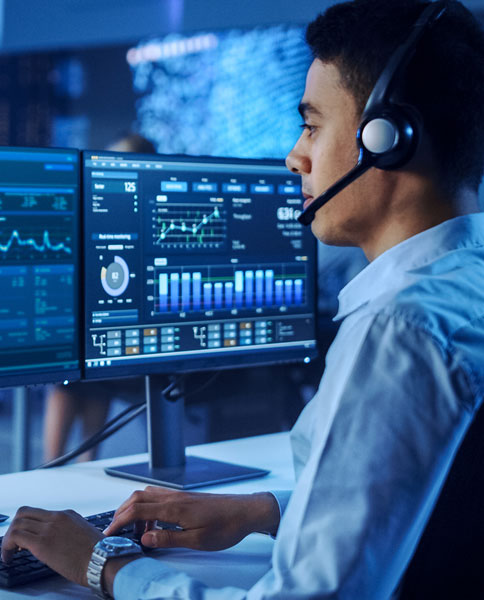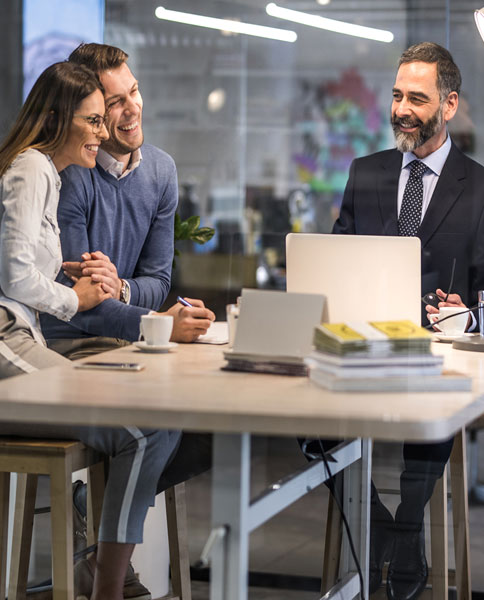 Financial education
In recent years FinecoBank continued the strengthening of activities aimed at increasing financial education, involving both customers and prospects in such initiatives. Also in 2021 FinecoBank contributed to the Financial Education Month in October by organising in-depth discussions on the subject of savings and supplementary pensions. The customer events were also further developed digitally and involved significantly more participants than the in-person initiatives.
Responsible products and investments
With reference to the Investing area, advisory services are focused on offering solutions that take ESG criteria into account during the creation of model portfolios with the support of ESG ratings. The ESG Private Value Lines are also being distributed; the investment process for these is founded upon a Top Quality approach. Regarding Banking and Credit Products, the process of dematerialising processes and services continues by favouring digital- and paperless-based processes. The 110% Superbonus offer was launched, dedicated to energy requalification projects and to reducing the seismic risk of buildings, while the success of the Green Mortgage was confirmed. The increasing integration of sustainability criteria into the investment process is also a priority for FAM, which is reflected in the launch of the "No performance fees" label and the offering of products such as FAM Sustainable and FAM MegaTrends.