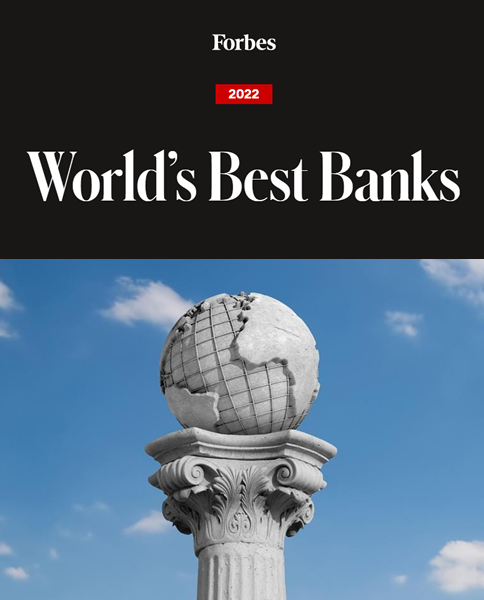 We're
the No. 1 bank in Italy in 2022
That's the result of the Forbes World's Best Banks 2022 ranking, which, in cooperation with Statista, selected the best banks in the world and in individual countries according to the level of satisfaction of their customers.
Our customers
recommend and trust us
The consumer survey analysed banks based on their customer satisfaction and the likelihood of recommendation to relatives and friends considering trust, terms, conditions, digital and financial advisory services offered and quality of customer support.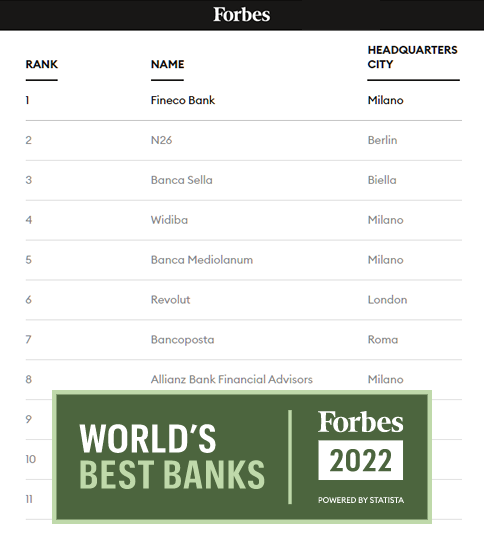 The results say it, the customers say it
BrandZ™ is the only brand evaluation model used by Bloomberg, which evaluates the most successful brands in the world by combining analyses of financial results and consumer opinions.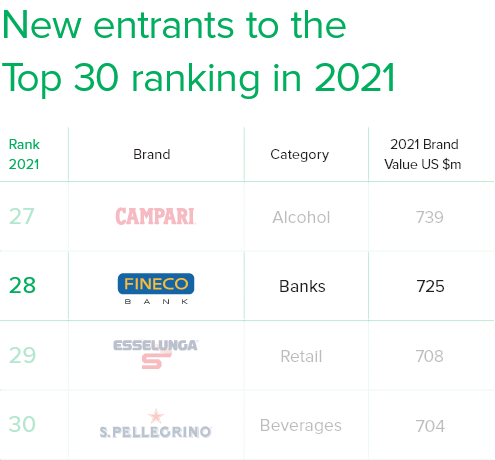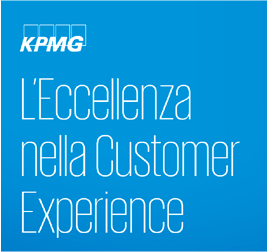 Thanks to our strong ability to support the consumption trends that the Covid-19 pandemic has intensified, our customers' satisfaction was very high. The results of KPMG's 2020 study of Customer Experience in Italy confirm the validity of our business model.
We're one of the Top 5 brands in 2020 in Italy for Customer Experience
A result achieved by continuing to ride the wave of digitisation and simplification.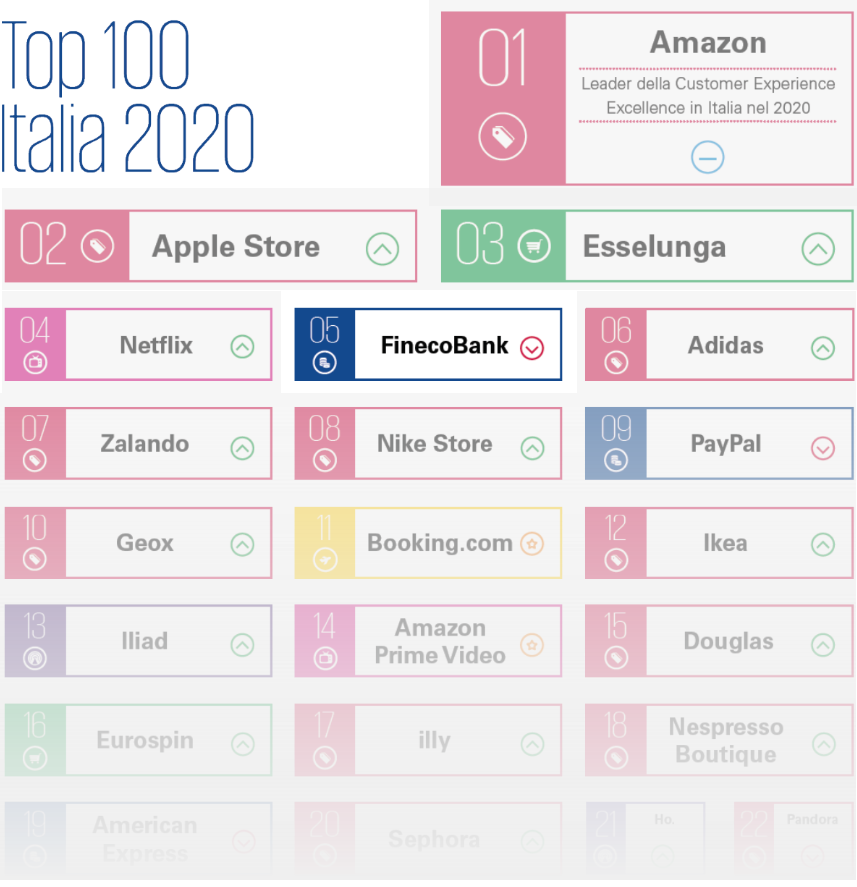 We're number 1
in the Financial Services sector
Our leadership derives from having been able to support the growing digitisation of consumers, a phenomenon that is now intergenerational, and the consequent tendency to search for simple experiences that minimise time and commitment.
We were number 1 in 2019 for Customer Experience
Kantar interviewed the customers of online or multichannel banks and found that Fineco was the Best Performing Italian bank in the Retail Banking sector for Customer Experience.

Our Customer Experience is worth 36% more
Fineco is the number 1 Italian bank for Customer Experience, with a score that's 36% higher than the market average.

20 years of experience
focused on people.
That's why
96% of customers are satisfied with Fineco

SEND AND RECEIVE MONEY FROM YOUR LIVING ROOM
Shopping online? You can pay with Fineco cards. With Apple Pay and Google Pay you can even pay at a glance. And from the app you can even pay bills with a photo.

BRING YOUR PROJECTS TO LIFE WITHOUT LEAVING THE SOFA
Apply for a loan of up to €50,000 directly online. With Credit Lombard you can receive up to €1,000,000 of additional liquidity in your account.

FOLLOW THE MARKETS LIKE FROM A COMMAND CENTRE
Monitor the markets in real time with news, charts and quotes. You can buy and sell stocks and many other products online or from your Fineco app.

LEARN MORE ABOUT CURRENT AFFAIRS WITH A CONSULTANT
Our consultants are at your disposal to explain the current market and help you manage your investments without emotion.

ADVANCED DIGITAL INTERACTIONS
Interact with a remote consultant, share your PC screen and accept investment proposals, even in the app. And for many services, with a digital signature you can say goodbye to paper once and for all.

NEED SOME HELP? WE'RE HERE FOR YOU, EVEN ON WEEKENDS
Puoi chiamarci o chiedere un ricontatto telefonico dal sito. Ti rispondiamo anche via SMS al numero 339.994.1888, anche nel weekend.