PowerDesk: for serious trading
All the tools the pros use in one easy, customisable interface.
The No.1 Trading Platform in Italy
Just €19.95 per month, now free with 5 trades or €250,000 total assets.


Web trading: easy, fast, intuitive.
Responsive trading, direct from the Fineco website. Automatically updated prices, news, global indexes and interactive charts. All in real time.

Many markets, just a click away
Trade on 26 international markets, quickly and without leaving home. Maps, economic data, indexes, classifications, news, charts and a diary of financial events.

A world of products
Shares, Bonds, CFDs, Futures and Options, ETFs and ETCs, CWs and Certificates. Buy and sell thousands of financial instruments from a single account. Including with margin trading.

Complete share report
The page also shows prices, graphs, news, company information and analyst opinions. There are also many new features, such as the company's logo and statistics on Fineco client's favourite shares.

Faster, safer trading
From a single window, you can make normal, leveraged or conditional orders. At the same time, you can set up "Stop Loss" and "Take Profit" instructions for the order.

Interactive charts
View dozens of technical indicators and detailed analysis, save your research and compare shares, indexes and currencies. See company news and deals on the graph.

One book, many uses
A single, easy and compact pop-up contains an automatically updated book with 5 levels: the trading screen, the order monitor, the intraday chart, and "Alert" and "Stop Loss" functions.

Unified portfolio
Shares, bonds, funds, derivatives: a single, filterable portfolio that quickly converts into a trading platform with books, stop loss orders, company news and deals.

Order monitor
A dedicated page that can be accessed directly from your portfolio, showing an updated real-time list of all your orders, with rapid "Stop Loss" and "Take Profit" instructions.

Screeners
New, customisable search filters so you can find everything you're looking for right away: securities, completed transactions, market news.

Economic calendar
All the main economic and financial events of the day, with expected and consensus figures, and estimates on the impact on the markets.
Stock Screener
Trading has never been so easy and fast thanks to the intuitive searches and pre-set filters to operate on all markets.
Also you can easily search for securities by typing only the first few characters and choose how to view your search result.
Discover Stock Screener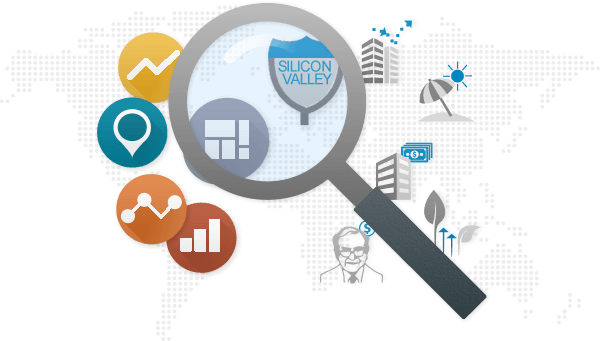 Dozens of filters, divided into 5 macro categories, in order to immediately identify the securities of interest, selecting technical, fundamental, performance and sectoral data.
Predictive Search allows you to make targeted searches by typing the first few characters of the security. In addition, similar securities by sector, fundamental analysis and performance are displayed for each company.
There are two ways to display searches: through a classic and detailed list format or with the innovative Interactive Map for an overview of the results.
With Search Ideas you can explore the market in an even more intuitive way, choosing from dozens of pre-set filters such as "Silicon Valley", "Social Networks" or "Warren Buffett".
High-dividend Blue Chips
The main companies of all Stock Exchanges with dividends exceeding 4%.
High-dividend Small Caps
Medium-small companies of all Stock Exchanges with dividends exceeding 4%.
Value Shares
Companies with a certain solidity and good dividend prospects.
Growth Shares
Companies with high growth potential. The dividend is not an attraction.
Warren Buffett
Companies that offer prospects of gradual growth over time.
Contrarian Shares
Medium-large companies that have accumulated substantial Stock Exchange losses.
Star Shares
Medium-large companies with a high percentage of gains over time.
Small Cap Opportunities
Small caps, good prospects and high performance.
Southern Europe Growth
Shares of companies most exposed to the growth in Italy, Spain and Portugal.
Germany, locomotive of Europe
Large German banks, insurance companies and industries with good profits.
Small rising stars
Small Italian companies with good growth prospects.
The bet on consumption
Companies of all Stock Exchanges in the clothing, food, furniture industries.
Profit comes with Health
I The big names in global pharmaceuticals, biotechnology and personal care.
Shares with QE in the engine
European companies that may be affected by the monetary stimulus of the ECB.
Switzerland, treasure chest of Europe
Banks, food, pharmaceutical, transport and luxury goods giants.
Leisure and Pleasure
Travel, holiday and recreation business.
Tech & Internet
Innovative companies: Internet, computer networks, semiconductors.
Social Network
Wall Street companies that are growing thanks to the desire to share.
Trend is your friend
Company with good performance in the last year.
The oil giants
The main oil and service companies of all Stock Exchanges.
Silicon Valley
Nasdaq: main hi-tech, research and new sector companies.
Wall Street giants
The big names of Corporate America regardless of industry.
Gold, safe haven asset par excellence
Companies engaged in the extraction of precious metals.
Inflation will return
Banks, insurance and construction companies that are less affected by inflation.
The world becomes a powder keg
Free and in euros, up to €50,000 to EU countries.
God save the Queen
Big banks, mining and oil companies in Great Britain.
Price correction
Shares with a price correction in the short term but with an upward trend.
Sky-high prices
Shares rebounding but with a negative basic trend.
Bull trend
Companies that in the short term have a technically upward trend.
Bear trend
Companies that in the short term have a technically downward trend.