Welcome to Fineco

Since 1999 we have been changing our customers' banking experience. And their satisfaction is now higher than ever, making Fineco number one for innovation, transparency and simplicity.
These key values have always inspired us, and now they have become the pillars of our success, making Fineco one of the top-ranked banks in Europe, with a unique business model.
Today, Fineco is the leading innovative distributor of financial services, combining efficiency of digital channels and the expertise of one of the largest networks of Personal Financial Advisors.

Alessandro Foti
CEO and General Manager of FinecoBank
FinecoBank: a story of success
FinecoBank S.p.A is an independent multi-channel direct bank offering banking, credit, trading and investment services from a single account.
It is a brokerage leader in Europe with one of the largest networks of financial advisers and a capillary network of Fineco Centres throughout Italy.

FinecoBank is one of the most important FinTech banks in Europe. Its transaction and consulting services and platforms are developed in-house with proprietary technology, designed to be innovative and user-friendly to ensure a seamless and intuitive customer experience across all channels.

In addition, FinecoBank is one of the most important players in Private Banking in Italy, with a highly tailor-made consultancy approach that includes trustee services, protection and transfer of personal and corporate assets, legal and tax advice and wind-down management.

FinecoBank has also been active in the United Kingdom since 2017, focussing on offering brokerage and transaction services.

Pioneers since 1999
In 1999 the first online trading retail service in Italy was launched. The new service, known as Fineco Online, was a revolution. Before online trading, a €10,000 stock exchange order cost around €70 and a €100,000 order around €700. With Fineco, the cost for all orders was a maximum of €49, which fell to €19 from the beginning of 2000.
Continuous innovation
Fineco was also immediately innovative in its advertising. It coined the term "The New Economy" that would become the symbol of an era and launched the 3 laws of the new economy.
Here are the most important events in Fineco's history:
1999
Becomes a bank and launches the first remunerated deposit account in Italy, which soon becomes a fully-fledged current account.
2000
Launches financial advisory services through its own network of advisors, as well as a network of mortgage agents; the first of its kind in Italy.
2001
In just two years it grows from zero to 250,000 customers and becomes No. 1 in online trading in Europe.
2008
On July 7 the current banking model is created from the merger with UniCredit Xelion Banca.
2014
On July 2, Fineco was listed on the MTA segment of the Italian stock market.
2016
On April 1, FinecoBank shares are listed in the FTSE MIB.
2017
FinecoBank listed on the Stoxx Europe 600, the index of large cap European companies. On 7 June it lands in the UK: trading, banking and investment in a single multicurrency account.
2018
Fineco Asset Management is born, an Irish company tasked with Funds of Funds management, through strategic partnership with the best international asset managers.
With about 1,362,000 clients and € 6.4 billion of net sales in the first half of 2020, Fineco is one of the most solid, innovative and reliable banks on the international financial stage.
Fineco key numbers
Data as at September, 30th 2020
€85 bn

Total Financial Assets

1,362,262

Clients

€34.4 bn

Assets in the Private segment

€6.4 bn

Net sales
Data as at September, 30th 2020
€246 mln

Net profit adjusted*

23.28%

CET1

1,251

Employees

403

Fineco Centers

2,577

Personal Financial Advisors

94%

Customer satisfaction


Source: KANTAR TNS - December 2020
* Net profit adjusted for non-recurring items in 9M2020
Awards
Simplicity, innovation, excellence in products and services: a combination of winning elements that allow the achievement of important results year after year.
Leader in Brokerage
Also in the first half of 2020, Fineco maintained its position as no. 1 Italian broker in the "Equity" ranking, with a share of 28.00%. A record achieved in 2004, with a global and wide range of shares, futures, CFDs and Forex, and the most advanced apps to stay on top of the markets.
Volume of orders Equity
Equity Transactions
Mini Futures on indices
(Total third - party account)

FinecoBank

28.00%

FinecoBank

25.18%

FinecoBank

36.76%

Banca IMI

12.52%

Banca IMI

15.21%

Banca Sella Holding

13.25%

IWBank

8.96%

Banca Akros

9.14%

Directa SIM

10.52%
Source: Report Assosim - First half of 2020. Figures for volumes traded on Italian markets and internalised by associated brokers. Press Release
First Law. If it seems easy, it probably is.
Second Law. Don't follow revolutions, make them.
Third Law. First of all, get there first.
Alessandro Foti
Chief Executive Officer and General Manager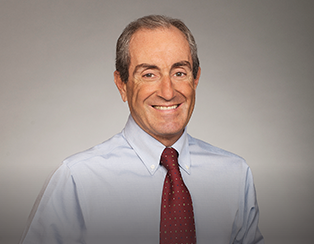 Fabio Milanesi
Deputy General Manager and Head of It, Operations, Customer Care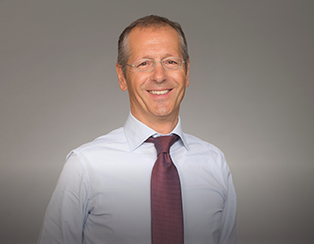 Paolo Di Grazia
Deputy General Manager and Head of
Global Business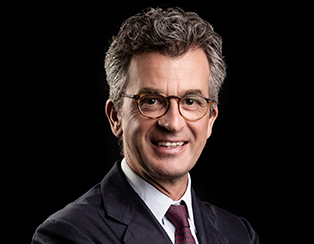 Alessandro Foti
Chief Executive Officer and General Manager
close
Alessandro Foti graduated with honours in Business and Economics from Bocconi University of Milan in 1984.

He began his professional career in the Financial Management Office of IBM in 1985. After three years of experience in Montedison S.p.A., where he became Head of financial coordination of the group's affiliate companies, in 1989 he joined Fin-Eco Holding S.p.A., with responsibility for capital market operations. In 1993 he became the Head of the operational section for administration, asset management and trading of Fin-Eco Sim S.p.A.. After being appointed as a member of the Board of Directors, General Manager and Managing Director, in 2002 he became Chairman of Fin-Eco Sim S.p.A.. After three years of experience as a member of the Management Committee of Assosim, in October 1999 he was appointed as a member of the Board of Directors of FinecoBank.

In 2001, he became a member of the Supervisory Board of Entrium Direct Bankers AG. From 2003 to 2005, he was a member of the Board of Directors of Ducati Motors Holding S.p.A. and General Manager of FinecoGroup S.p.A. (a company listed on the Midex segment of the Milan Stock Exchange).

From October 1999 to December 2000 he was a member of the Board of Directors of FinecoBank. From December 2000 to date he has served as Chief Executive Officer of FinecoBank and from July 2014 also as General Manager. From May 2010 to January 2015 he was Vice Chairman of the Supervisory Board of DAB Bank AG. From April 2012 to April 2014 he was a member of the Management Committee of Assoreti. From 2013 to 2019 he has been a member of the Executive Management Committee of UniCredit Group. Since April 2014 he has been Director and Vice Chairman of Assoreti. He has been a member of the Board of Directors of Borsa Italiana S.p.A. from July 2014 to October 2020.

In 2017, 2018 and 2019 he was awarded by Institutional Investor as best CEO in Europe in the banking industry for the Small&Mid Cap category.

Since 9 November 2018 he has been a member of the Board of Directors of Bocconi University of Milan.
Fabio Milanesi
Deputy General Manager and Head of It, Operations, Customer Care
close
He is the Head of the Global Business Services Department(GBS). He began his career working for «Studio Agente di Cambio dott. Gaudenzi» in 1989. He joined Fin-eco Sim in 1992 as Administrative Director. He is now Deputy General Manager in Fineco.
Paolo Di Grazia
Deputy General Manager and Head of Global Business
close
He graduated in Business Economics in 1994 from the Bocconi University of Milan. Immediately after gaining his degree, he moved to the United States and worked at the Republic National Bank of New York, dealing with derivative products. He returned to Italy in 1998 to take on the role of Business Development Director at Matrix S.p.A., where he contributed to the start up and development of the online trading platform for Fineco SIM, as well as product development and management for the Fineco brand. He joined the Company in 2004, taking on responsibility for the development and management of the online retail trading platforms and the trading desk. In 2007 he was appointed as Head of Direct Bank with responsibility for banking, brokerage and the trading desk. In 2015 he was appointed as Deputy General Manager. He manages Marketing and Innovation, Brand Promotion and Advertising for the Company areas. Since 19th September 2018, he also manages Investment Products & Advisory Solutions and Financial Advisory Services Units. Since June 2013, he has held the role of Vice Chairman and member of the Executive Committee of Assosim. Since 2008 he has been member of the Management Committee of Fineco.
Mauro Albanese
Deputy General Manager and Head of Network PFA & Private Banking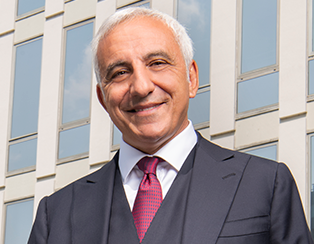 Lorena Pelliciari
Chief Financial Officer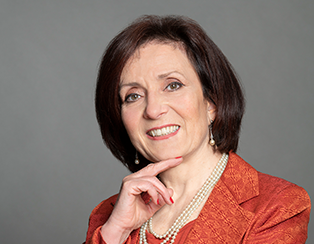 Stefano Orfanini
Chief Risk Officer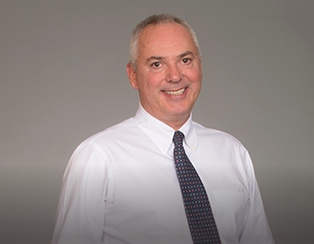 Mauro Albanese
Deputy General Manager and Head of Network PFA & Private Banking
close
He graduated in Economics and Banking in 1984 from the University of Siena. He began his career in IMIgest, where he held the role of Head of the Research and Analysis Office. After several years as Head of Development of Financial and Insurance Products of Banca Fideuram (from 1998), in the 2001 he joined the UniCredit Group to help with the start-up of Xelion and was appointed as Head of work in 2003. In 2005 he took on the position of Business Integration Manager for the Private Banking Division (where he became Head of Planning at European level). At the end of 2007 he returned to Xelion Banca and, following its merger into Fineco in 2008, he was appointed as Head of the work PFA Sales Department. Since 19th September 2018, following the change in the FinecoBank's organizational structure, the Department has been renamed as Network PFA and Private Banking. In 2021 he was appointed as Deputy General Manager of the Bank.
Lorena Pelliciari
Chief Financial Officer
close
She is the Head of the Administration Services Department. She began her career in the banking sector in 1980, at the Cassa di Risparmio di Reggio Emilia, where she held positions of responsibility in various areas: advisory services to private clients, finance and treasury, shareholding, planning and management control. Since 2000 she has held the position of Chief Financial Officer within the Company and is currently Head of the Chief Financial Officer Department.
Stefano Orfanini
Chief Risk Officer
close
He is Head of the Chief Risk Officer (CRO) Department, which comprises the Risk Management, Overdrafts and Personal Loans functions. He gained a Degree in Law in 1984 from the University of Milan and began his career at the Biletta & Mazzotti law firm. He then joined Sogen Fiditalia SpA, a consumer credit company, where he dealt with legal services and credit recovery. In 1989 he joined Deutsche Bank, where he assumed roles of increasing responsibility in the areas of loans, credit recovery and operational risk management for clients and traders, and became Head of the Risk Area of the Credit Card Division in 1997.In 2001, he joined FinecoBank as Director of Lending and, on the basis of his previous experience gained from 2002 to 2006, he was appointed as head of electronic money and member of the Italy VISA Board. In 2007, he became Head of the Risk Area and following FinecoBank's acquisition by UniCredit, he took on the role of CRO responsible for setting up and developing activities for the verification of capital adequacy, the development of second level controls, and compliance with supervisory regulations, as well as the management of operational, reputational, market and credit risk.
Silvio Puchar
Head of Compliance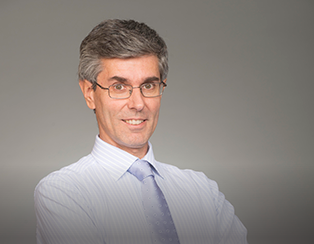 Andrea Pepe
Head of Legal & Corporate Affairs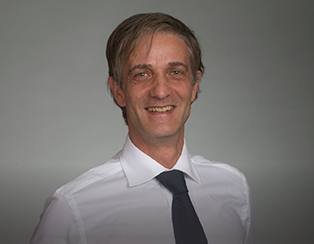 Silvio Puchar
Head of Compliance
close
He is the Head of the Compliance Officer Unit, which also includes the anti-money laundering function. He graduated in Business Economics in 1989 from the Bocconi University of Milan and began his career as an Auditor specialising in finance and credit at KPMG SpA. In 1992, he joined Finreme Sim (former Cariplo Group), reaching the position of Head of Administration, Financial Reporting and relations with the Regulatory Authorities. In 1998, he joined Fin-eco Sim as Head of Audit, responsible for creating the internal audit function. From 2001 to 2005, he held the role of Head of Internal Audit of FinecoBank. In 2005, he was appointed as Head of Compliance of FinecoBank, responsible for overseeing the creation of the function, setting out its activities and processes. He is also Head of Anti-Money Laundering.
Andrea Pepe
Head of Legal & Corporate Affairs
close
He is Head of the Legal & Corporate Affairs Departments, which comprises the functions of Corporate Affairs, Legal Research, Complaints and Legal Affairs. He gained a Degree in Law in 1997 from the Sacro Cuore Catholic University of Milan and subsequently authorisation to practice the legal profession. He began his career at the Camozzi & Bonissoni Law and Tax firm, specialised in financial markets, banking and insurance law. In 2003, he joined FinecoGroup SpA, a sub-holding parent of FinecoBank, among others. He held increasingly important roles in the legal area to then become Head of the Legal Function in 2005. In 2006, he joined FinecoBank as Head of the Legal and Corporate Affairs Area. He oversees all aspects of legal advice and support for business and product development, also resulting from regulatory changes, as well as the establishment of the processes and activities designed to prevent legal disputes.
In the MEDIA Area you will find press releases, articles that talk about us and our contacts. Journalists can contact us for any further information needed.
Contacts area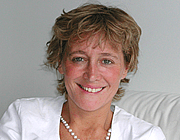 Paola Spolini - Head of Identity & Communication
Welcome to the area reserved exclusively to journalists and media professionals. This section contains all the articles, news items and updates on Fineco in real time. If you need any information, you can write to:
mediarelations@finecobank.com
+39 02 2887 2256
Sustainability at the heart of our strategy
Our business model is oriented towards excellence. It is inspired by principles of transparency and fairness aimed at creating sustainable long-term value for all our stakeholders.
Our work is based on passion, innovation and efficiency and on the quality of our people and services, always seeking to support the well-being of individuals and the advancement of local communities.
Our sustainable pillars
We founded Fineco on 3 main pillars: Efficiency, Innovation and Transparency.
The keys of our strategy, still leading our sustainable growth.

EFFICIENCY
Strong focus on IT & Operations, more flexibility, less costs.

INNOVATION
Anticipate new needs simplifying customers' life.
TRANSPARENCY
Fairness and Respect for all our stakeholders.
Stakeholder Engagement
Stakeholders play a fundamental role in the Group's growth. Engaging with them and understanding their needs allow the Group to pursue its objectives more responsibly and effectively.
Over the years Fineco has developed many initiatives that continuously involve stakeholders, so as to better manage relations with them and to engage stakeholders in its activities, enhancing their roles and potential.
Evaluation of customer satisfaction
Evaluation of brand reputation
Customer Care
Social Media
People survey on working life at Fineco and in the Group
Annual Performance Management for employees/ Talent Management Review for talent / Executive Development Plan for Executives
On-boarding of new hires, with support of managers, Human Resources and trade union organisations
Surveys on specific topics
Dedicated Platform
Specific meetings at different levels
Calls e web conferences
Workshops and dedicated working groups
Committes
Training activities
General Shareholders' Meeting
Meetings with analysts, investors and proxy advisors
Investor Relations activities
Material topics
In 2018 Fineco carried out a structured process to define its material topics, with the support of ALTIS, Università Cattolica del Sacro Cuore of Milan. Based on the four principles set out by the GRI Sustainability Reporting Standards for defining the most significant aspects (materiality, inclusion of stakeholders, completeness of data, and context of the Group's operations) a topic was found to be "material" if it was able to influence the decisions, actions and performance of the organization and its stakeholders.
Fineco identified 20 material topics, grouped into 8 macro-aspects, which represents the starting point of the sustainability path undertaken by the Group and the related goals definition.
The list of material topics was approved in 2018 and confirmed in 2019 by the Corporate Governance, Appointments and Sustainability Committee and the Board of Directors.
MACRO-ASPECT
ASPECT
TRANSPARENCY

Fairness and transparency in offering products and services

PEOPLE DEVELOPMENT

Human resources management
Industrial relations management
Health and safety at work
Personnel training
Diversity and equal opportunities
Non-discrimination

EFFICIENCY AND STABILITY
CONTROL AND RISK MANAGEMENT SYSTEM
ENVIRONMENTAL SUSTAINABILITY

Reduction of environmental impact (raw materials consumption)
Compliance with environmental laws and regulations

FAIRNESS

Anti-corruption
Prevention of anti-competitive behaviour
Socio-economic compliance
Protection of Customer Privacy
Clear approach to the markets

RESPONSIBLE FINANCE

Financial inclusion and education
Responsible products and investments

INNOVATION AND CUSTOMER EXPERIENCE

Innovation
Quality and Value
ESG goals
We are aware that our strategy, focused on stable and organic growth, must necessarily be accompanied by a progressive integration of environmental and social sustainability principles in our business and operational management choices.
Our first set of sustainability goals to be pursued in the years 2020-2023 has been approved by the Board of Directors on January 2020, and includes in addition to the definition or review of the main cross functional sustainability policies and the identification and integration of the main ESG risks in corporate risk management, the following areas of activity:
Human Resources
Diversity and equal opportunities
Monitoring the attention to the Gender Pay Gap issue; focus on issues such as the promotion of women in managerial roles, equalgender representation and the monitoring return from maternity leave is managed.
Implementation of an employee training and awareness plan on Diversity & Inclusion
---
Career development e Performance management
Continuation of the Performance management programme, aimed at all employees, following the exit from the UniCredit Group.
---
Evolution of the welfare plan
Implementation of initiatives related to flexible work (greater use), creation of employee areas (such as break areas),healthcare.
---
Engagement / Retention
Initiatives for consultations and turnover monitoring.
RESPONSIBLE FINANCE
Lending
Increasedproducts with social and environmental value within the mortgages and loans sector
---
Funds/ Investments
Introduction of ESG criteria in products evaluation. ESG evaluation extended to 100% of new FinecoBank Group funds
Promotion and design of new funds based on ESG criteria
---
Green and Social Bonds
Increased coverage of green and social bonds in FinecoBank's portfolio
FINANCIAL EDUCATION/COMMUNITY SUPPORT PROJECTS
Financial Education
Promotion of specific training and awareness-raising courses on topics such as asset management, which will particularly involve targeted groups, such as young people
---
Training of Financial advisors
Provision of specific training activities on ESG issues for Financial advisors, in order to meet the demands of customers more sensitive to these issues and, at the same time, to promote sustainability among less interested customers.
---
Community Support
Allocation of annual investments in projects that benefit the community, according to different local needs (e.g.: schools, universities, hospitals and health and cultural associations) and allocation of natural disaster funds (to postpone mortgage and loans payments, and suspend debt collection actions for insolvent customers in the event of disasters or natural disasters)
SUPPLY CHAIN
Suppliers assessment on the basis of ESG criteria, through an initial self-assessment questionnaire1
SHAREHOLDERS
Strengthening the dialogue with socially responsible investors (SRI) and Sustainability Rating Agencies
Participation in external initiatives that support the company's commitment to ESG themes (such as: Valore D and UN Global Compact)
ENVIRONMENT
Implementation of the Environmental Declaration
Energy consumption / emissions: monitoring of internal company consumption with the aim of reducing consumption and emissions
Company fleet: the modernisation of the car fleet with hybrid / electric cars (with the possibility of recharging in the parking lot of company offices)
Sustainable Mobility: refund of employees' annual bike-sharing subscriptions, upon request (both in Milan and Reggio Emilia)
Material/waste management: reduction of plastic consumption by creating digital credit cards by 2020; replacement of plastic bottles by installing water dispensers and providing all employees with water bottles; purchase of recycled or certified paper and provision of separate collection facilities to all offices
1 The assessment will focus, for example, on compliance with environmental and occupational health and safety regulations, on the presence of a Code of Ethics and on possible certifications (ISO 14001, OHSAS 18001, SA8000, ISO 50001, ISO 37001).
For further details, please see the 2019 Consolidated Non Financial Statement of FinecoBank Group.