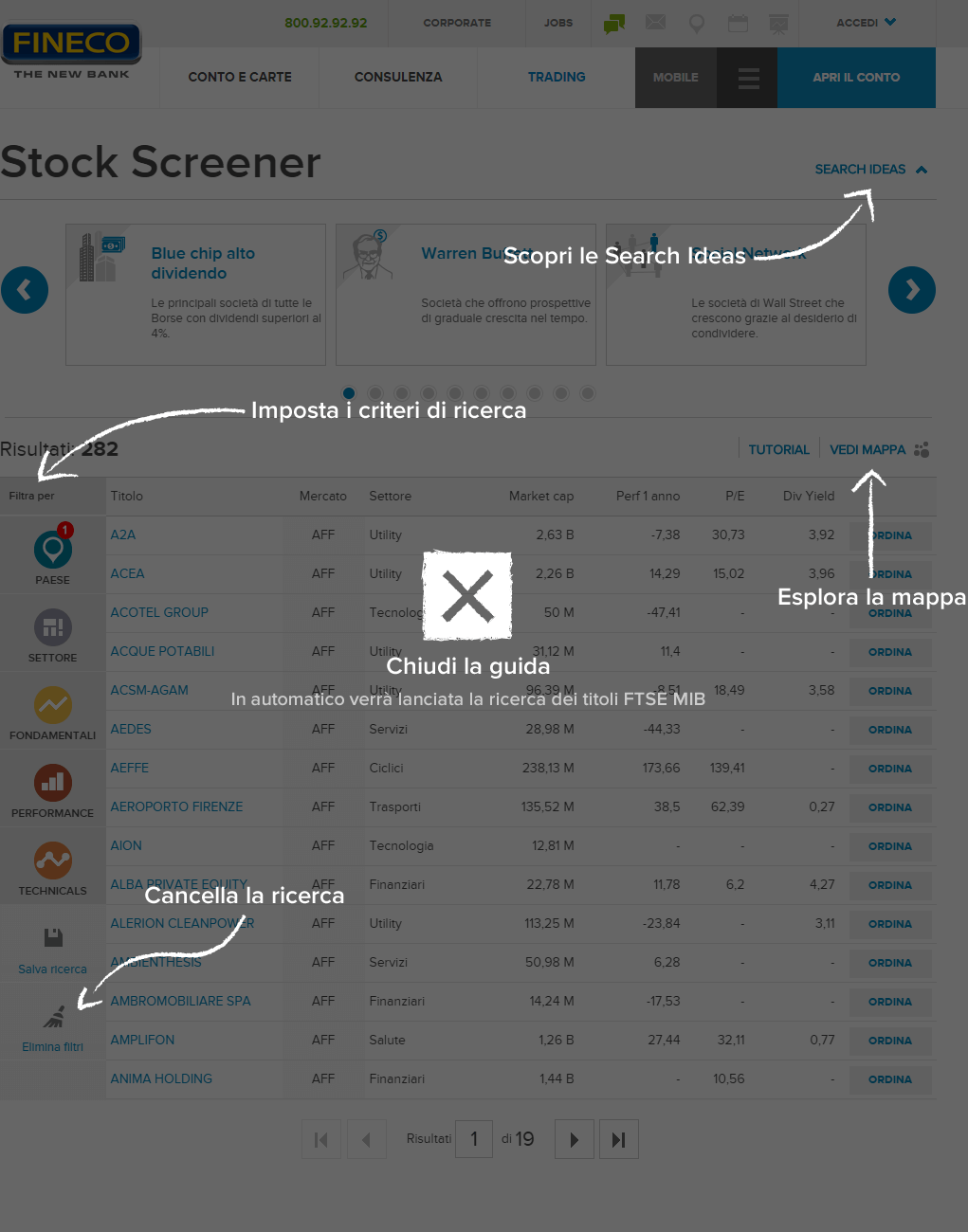 Imposta almeno un criterio di ricerca
Oppure lancia una delle search ideas
Nessun risultato. Modifica i filtri
Oppure lancia una delle search ideas
Imposta almeno un criterio di ricerca
Oppure lancia una delle search ideas
Nessun risultato. Modifica i filtri
Oppure lancia una delle search ideas
Legenda
La mappa mostra i risultati della ricerca sotto forma di cerchi, ordinati per le principali caratteristiche delle società.
E' possibile modificare i criteri di ordinamento cliccando sull'icona

a fianco degli assi X e Y.
---
Entra nel trading globale di Fineco
Migliaia di prodotti mondiali accessibili da un solo conto, 26 mercati mondiali in tempo reale e 3 piattaforme multifunzione a tua disposizione.
10 trades without commission and PowerDesk free of charge for one year.
Join Fineco global trading now.