A single multicurrency account
Your banking, simplified. All your financial assets in one place.
A free multicurrency account 2
One single account for banking, trading and investing
Debit cards in both GBP and EUR
No currency conversion fees for paying or withdrawing in Euro
OPEN YOUR ACCOUNT NOW
Reports say that the cost of paying in pounds on a card while away is £380 million a year, equivalent to £60 per trip for every person who chooses to do it. Read the article.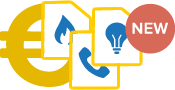 EURO Direct Debits
Set up fast, easy direct debit mandate in euros within the European area for free and pay service providers in Europe for utilities, healthcare, loan repayments, school fees and much more. Directly in Euros and wherever you are.
For citizens of everywhere
Get your banking, trading and investment services in one account. Think easy day-to-day management, and investments in GBP, EUR, CHF, USD, CAD, JPY, TRY, AUD, MXN, RUB, ZAR, SEK or CNY11. One password. One PIN. And all from one smart account.
We simplify banking.

Easy banking
Banking services from one single, multicurrency account.
Effective trading
Join the most used platform in Europe3 with pioneering tools and features.
Imaginative investing
Access a world of investment opportunities with a click.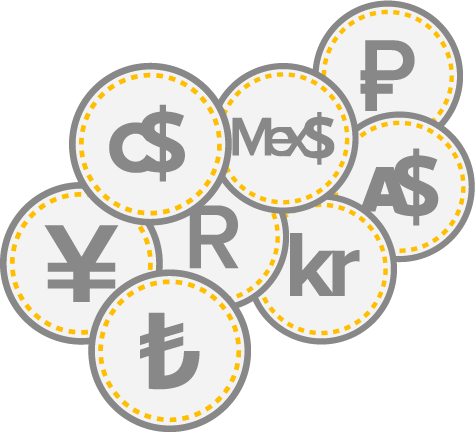 One account.
More currencies.
Hold GBP, EUR, CHF, USD, CAD, JPY, TRY, AUD, MXN, RUB, ZAR, SEK or CNY11 in one account with no monthly fees. Experience seamless conversion at the true exchange rate, with zero admin, conversion or transfer fees.

Fineco Visa Debit Card
Accepted anywhere in the world with a Visa symbol. You can even use euros or pounds.

Big ticket MaxiPurchases
MaxiPurchases for payments of up to £10,0009.


Accessible Financial Management
Full control of your spending with our automated MoneyMap service.

Use Apple Pay for your purchases
With Apple Pay and Fineco making purchases and paying with your card is practical and quick.

Pay with Google PayTM
Pay directly with your Android smartphone with Google Pay and Fineco. It's quick, easy and secure.
One Visa Debit card in EUR and GBP
Get your debit card in GBP or EUR, or both.
Access free withdrawals anywhere in Europe4
Pay no exchange fees when using the EUR Card*
Use your card globally, in shops and online
Fast contactless payments up to £3010
Pay no annual fees on your first card2


* Withdrawals and purchases online and in shops are debited from your EUR account when using your EUR debit card. So, you'll pay no currency exchange costs.

Unexpected outgoings?
Raise your card's limits in real time5 and withdraw up to £5,000 at a time, or make large purchases up to £10,000.

Controlled spending
Set usage limits in each country with our easy-to-use geo-blocking tool.
Personalised budgeting
Automatically group your income and spending in fixed, personalised categories. Set a monthly budget, check out suggested money-saving tips, and never go over your limit thanks to handy notifications.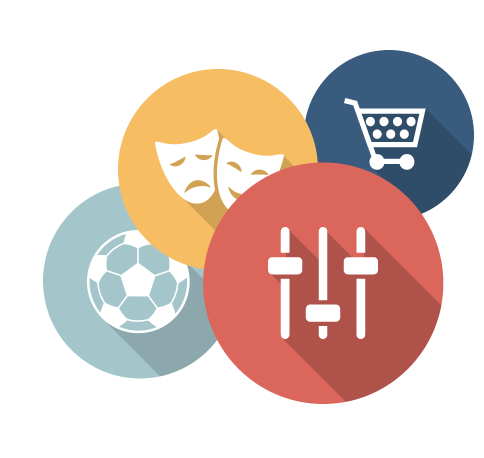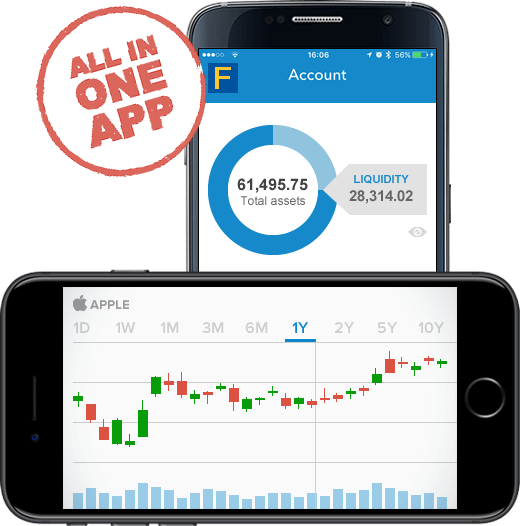 Freedom from your phone
Use just one mobile app for all your online banking, trading and investment services.
Access overviews of your account, cards and investments
Trading with real-time prices and charts
Fingerprint access and push notifications
Payments and bank transfers
And manage your card spending limits

You're in safe hands
Fineco is one of the most secure banks on the market8 with a 22.90% capital ratio.