What makes us the leading platform in Europe? Find out what Daniel Gramza, Professional Trader and President of Gramza Capital Management Inc., thinks about it.
Watch the video here
Trade like a pro
PowerDesk is the Europe's most-used trading platform.
Powered and designed in-house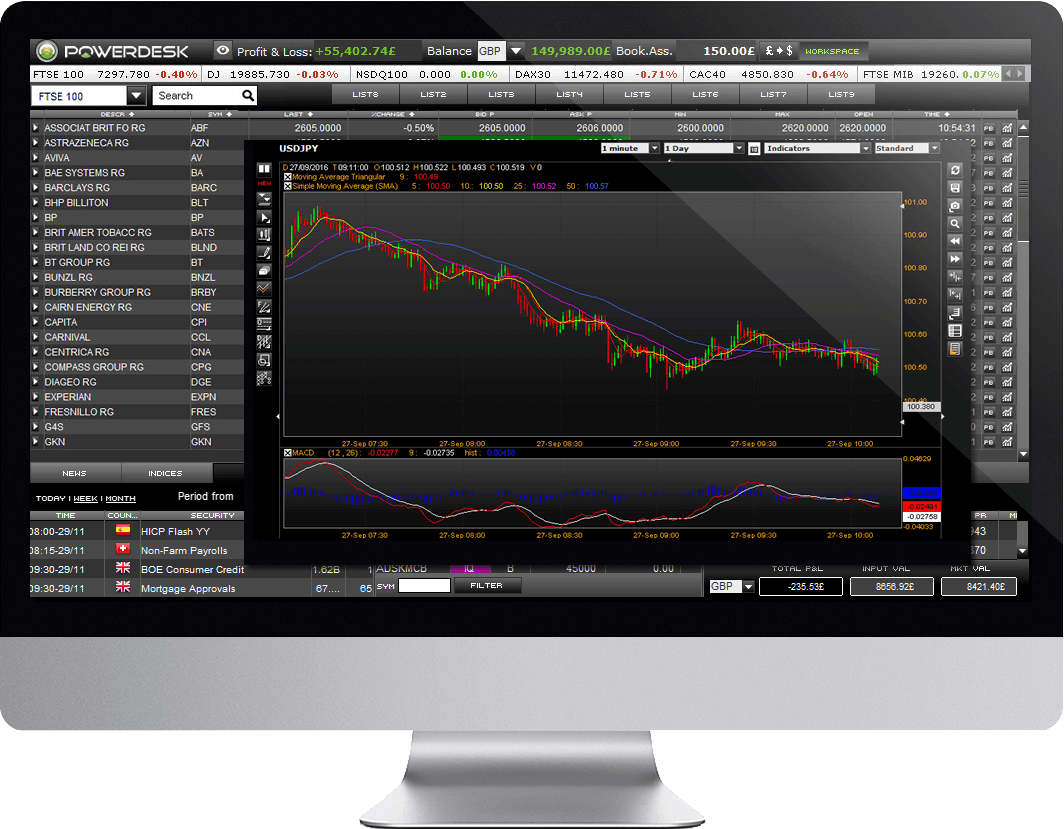 Get the full power of a trading room in an intuitive, fully equipped platform, powered and designed in-house. All products are accessible from a single customisable workspace, within a single portfolio.

ALL-IN-ONE PLATFORM
Trade Shares, ETFs, CFDs, Fx and futures. All products in a single unified portfolio.

NO HIDDEN COSTS
No custody fees and no administration fees trading with us.

NO MINIMUM DEPOSIT
Choose the amount to start trading, no minimum deposit needed.
No currency conversion fees when trading in foreign markets
Hold GBP, USD, EUR, CHF in your multicurrency account at no additional cost (no administration/custody/customer fee is due). This means you don't need to convert currency every time you trade or receive a dividend payment, saving costly conversion fees.
Total cost to you
Standard commission rate on US shares
Conversion fee per trade
Trade of $5,800
Trade of $14,500
Trade of $58,000
FINECO
$6.95*
ZERO
$6.95*
$6.95*
$6.95*
IG
£0.02 cents per share
(minimum of $15)
0.3%
£23.14
£41.78
£135
HARGREAVES
£11.95
1.5% or 0.5% if the value
of trade > £50,000
£74
£167.3
£219.09
INTERACTIVE INVESTOR
£10.00
1.5% or 0.25% depending
on trade amount
£72.14
£165.36
£424.29
SAXO BANK
$0.01 per share
(min $9.90)
0%
£9.90
£9.90
£9.90

These examples show you the total cost when buying $5,800/$14,500/$58,000 worth of a US share (e.g. Amazon), including the commission rate to complete the transaction

*You can qualify for a better $3.95 rate by reaching £500 brokerage commissions in a month

In the examples we have used 4/10/40 Amazon shares priced at $1450 and a GBP/USD exchange rate of 1.4. The example assumes you already transferred funds to the USD account. If you don't hold cash in your US Dollar account:

FinecoBank: you can exchange GBP to USD at 25 pips (0.0015 bps).

Saxo Bank: you can exchange GBP to USD at mid FX Spot rate, plus/minus 1%. In addition 0.12% p.a. as custody fee is due.

COMPARE US WITH OTHER BROKERS, SEE HOW MUCH YOU CAN SAVE
Explore our trading products
Explore Global CFD Trading
Trade your way, in any chosen market with Contracts for Difference (CFDs.).
All with underlying Currencies, Indices, Stocks and Futures on Commodities.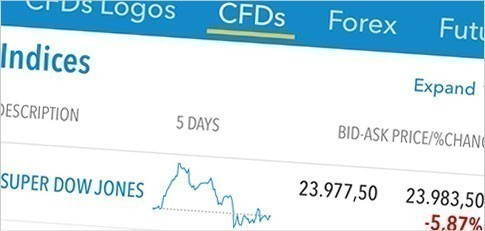 Tight spreads on CFDs, no commissions:
FROM

on FX CFDs
FROM

on the major Indices

No hidden fees or charges, spread only.
Thinking about the futures?
Futures on CME, EUREX and IDEM now available at a fixed fee per trade.
Customisable stop losses, take profit and trailing orders.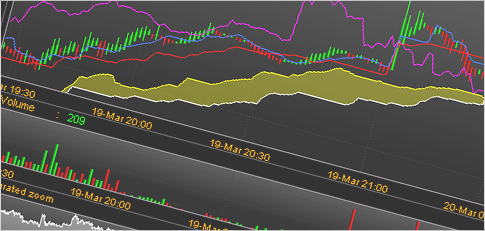 The more you trade, the lower the fixed fee:
FROM

UP TO

on Eurostoxx, Dax, Bund, Mini Nasdaq and Ftse MIB
Global Securities and Bonds
Enjoy one of the largest security and bond offerings.
Access gilts, government bonds and over 6,000 sovereign, corporate and structured securities.
FIXED FEE

UK securities & bonds
MOT/EuroMOT, EuroTLX, HI-MTF, Euronext
Fees applied on the Bond markets are expressed in GBP but charged on the multicurrency account of the settlement currency.
Take your online trading up to the next level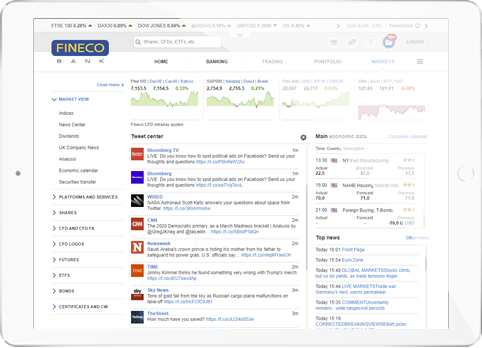 Get more for less
Enjoy free data and tools. Free real time quotes for UK, EU and US Markets, free stockscreener, professional charting system featuring customisable timeframes and over 90 technical indicators free of charge.

Mobile trading on the go
Trade anywhere, anytime with Fineco's smart trading app, featuring streaming quotes and customisable charts.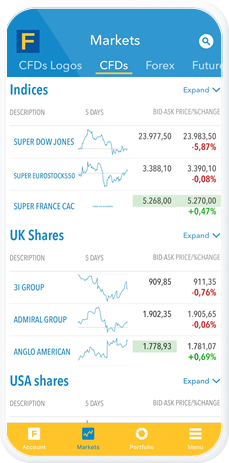 Try Trading Coach
Personalised telephone training sessions
on demand for more effective trading.
OPEN AN ACCOUNT

Follow the leader
A vast collection of free videos accessible to everyone and avaible on demand to help you get more out of your Fineco account and to learn about trading online and invesment techniques.

Ask us anything
24-hour customer service
We're here to give you instant advice via email, online chat, or over the phone.
Get advice on accounts, markets, trading and investments from the professionals.
Phone dealing
A trading platform you can trust
Fineco is the market leader in trading since 2004
More than 250,000 traders have already chosen the solidity and reliability of Fineco.
Fineco won the "Uk-Italy Business Awards" of the British Government.(1)
75,000 orders per day. This makes Fineco Europe's most used online trading platform.(2)
Fineco is the top-ranked Italian bank on the FTSE Mib in terms of capital ratio.(3)
Trade safely with a SIFI* and BCE regulated Bank (4)
Fineco is the world's most recommended bank by word of mouth.(5)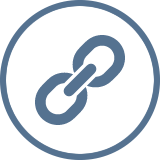 Personal account dealing and compliance reporting
With Fineco's automated PAD and compliance reporting service, we'll send the required transaction reports directly to your employer, saving you time and effort.