Fineco: a bank you can trust
Join more than 250,000 traders who trade safely all products with a market leader.

Explore Global CFD Trading
Trade your way, in any chosen market with Contracts for Difference (CFDs.)
All with underlying Currencies, Indices, Stocks and Futures on Commodities.
There's no commission or any hidden fees.
You simply pay the spread, starting from just 1 point on major indices.

Tight spreads from 1 point on major indices

CFDs on stocks with zero commissions

No hidden fees or charges

Reliability of a solid bank


What you can expect from Fineco
Hold GBP, USD, EUR, CHF in your multicurrency account at no additional cost (no administration/custody/customer fee is due).
This means you don't need to convert currency every time you trade or receive a dividend payment, saving costly conversion fees.
Total cost to you
Standard commission rate on US shares
Conversion fee per trade
Trade of $5,800
Trade of $14,500
Trade of $58,000
FINECO
$6.95*
ZERO
$6.95*
$6.95*
$6.95*
IG
2 cents per share
(min $15)
0.3%
£23.14
£41.78
£135
HARGREAVES
£11.95

1.5% or 0.5% if the value of trade > £50,000

£74
£167.3
£219.09
BARCLAYS
$0.01 per share
(min $9.90)
0
$9.90
$9.90
$9.90
These examples show you the total cost when buying $5,800/$14,500/$58,000 worth of a US share (e.g. Amazon), including the commission rate to complete the transaction
*You can qualify for a better $3.95 rate by reaching £500 brokerage commissions in a month
7 In the examples we have used 4/10/40 Amazon shares priced at $1450 and a GBP/USD exchange rate of 1.4. The example assumes you already transferred funds to the USD account. If you don't hold cash in your US Dollar account:
FinecoBank: you can exchange GBP to USD at 15 pips (0.0015 bps).
Barclays: you can exchange GBP to USD at mid FX Spot rate, plus/minus 1%. In addition 0.12% p.a. as custody fee is due.
Register to our next trading events
Webinar – Friday May 25th at 5 pm
Time to get started: tips and tricks for your first trade with Fineco.
After you register, we'll send you all details to access the webinar.
Your personal trading floor
Powerful, fast and customizable.
Trade with Fineco's platform PowerDesk, the most used in Europe
LEARN MORE
Take your online trading up
to the next level
With Multicurrency account you can do online trading in the benchmark currency in the UK, European, US and Swiss Markets.
Diversify your cash, investments and trading across 4 currencies: GBP, EUR, USD and CHF, avoiding currency conversion costs for each investment.
Automated orders
Take profit, stop losses, conditional orders, OCOs, contingent orders and trailing stops on ETFs, shares and derivatives. Personalised stops, limits and alerts enabling you to be in control of your trading positions3.

Set the maximum loss which you are comfortable to incur.
Set the goal price in order to maximise your earnings.
Track the trend of your trades to protect inversions.
Interest-bearing portfolio
Lend your securities to Fineco (Government bonds, ETFs, shares and covered warrants) and earn additional income.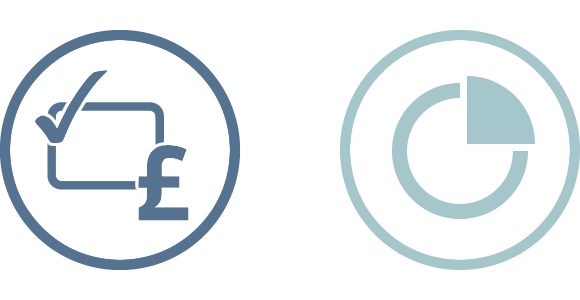 Securities lending5 provides you with additional income across your portfolio.
An alternative solution to increase returns on all or a proportion of your portfolio lending.
Learn Trading with Fineco
A vast collection of free videos accessible to everyone and available on demand to help you get more out of your Fineco account and to learn about trading online and investment techniques.

Markets, trading and investments explained with ease by professionals. Improve your skills and enhance your strategies and risk management techniques.
A world of opportunities
Have access to more than 26 global stock markets in real time.
Pay just a flat fee on UK and international stocks and ETFs, from as little as £/€/$ 3.95 per trade4.
INVEST WITH FINECO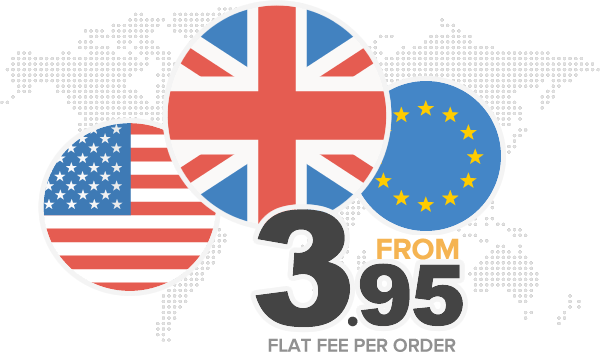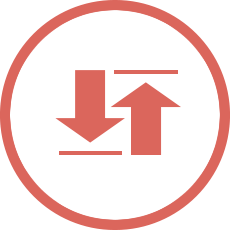 Risk control
Customisable stop losses, take profit and trailing orders
Up to 20x leverage
On Eurostoxx, Dax, Bund, Mini Nasdaq and Ftse MIB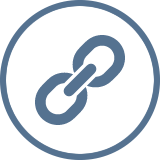 Personal account dealing and compliance reporting
With Fineco's automated PAD and compliance reporting service, we'll send the required transaction reports directly to your employer, saving you time and effort.