Welcome to Fineco
Fineco offers banking, brokerage and investment services to retail clients from the convenience of a single multicurrency account.
Efficiency, innovation and transparency helped Fineco become one of the highest rated banks in Europe*, with more than 1.3 million customers.
A success story
Since launching in 1999, Fineco's mission has been to enhance the experience of online banking. Our business model allows us to offer a range of financial services designed to meet our clients' banking and investment needs, which they can access from an innovative and user- friendly platform. This unique approach has helped distinguish us from our competitors and become the world's most recommended bank2.
£75.5 bn

Total Financial Assets

£31.4 bn

Total Financial Assets in the Private segment 3

6,000

Financial products offered

25.3 mln

Executed trades in 1H20

£224.7 mln

Net profit adjusted*
Figures as at at September 30th, 2020
Exchange rate value as at September 30th, 2020: EUR/GBP 0.91235

* Net profit adjusted for non-recurring items in 9M2020
1999
1999: Pioneers in financial services
We launched Fineco Online, the first online retail trading service in Italy.
2000
2000: Continuing innovation
Fineco launched its own network of advisors and mortgage agents, another first in Italy.
2001
2001: Exponential growth
In just two years, Fineco had attracted 250,000 clients and became the number one online trading platform in Europe.
2008
2008: A new banking model
Fineco's merger with UniCredit Xelion Banca established our unique banking model.
2014
2014: Debut on the Italian stock market
Fineco is listed in the MTA section of the Italian stock market.
2016
2016: FTSE MIB Index listing
FinecoBank is listed on the FTSE MIB.
2017
2017: Stoxx Europe 600 Index listing
FinecoBank is listed on the Stoxx Europe 600 index for large cap companies.
Today
Today: Solidifying our place on the global stage
With over one million clients and €1.4 billion in net sales, Fineco is one of the most robust, innovative and secure banks in the financial sector.
WHAT'S NEXT? Stay tuned!
Alessandro Foti
Chief Executive Officer and General Manager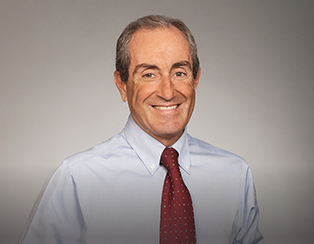 Fabio Milanesi
Deputy General Manager and Head of It, Operations, Customer Care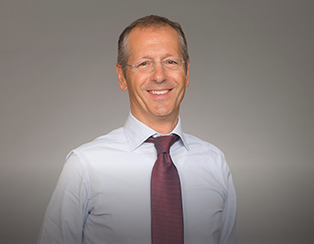 Paolo Di Grazia
Deputy General Manager and Head of
Global Business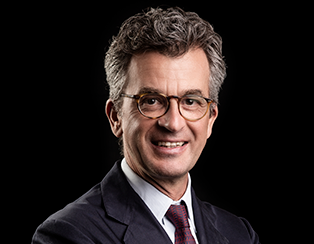 Alessandro Foti
Chief Executive Officer and General Manager
close
Alessandro Foti graduated with honours in Business and Economics from Bocconi University of Milan in 1984.

He began his professional career in the Financial Management Office of IBM in 1985. After three years of experience in Montedison S.p.A., where he became Head of financial coordination of the group's affiliate companies, in 1989 he joined Fin-Eco Holding S.p.A., with responsibility for capital market operations. In 1993 he became the Head of the operational section for administration, asset management and trading of Fin-Eco Sim S.p.A.. After being appointed as a member of the Board of Directors, General Manager and Managing Director, in 2002 he became Chairman of Fin-Eco Sim S.p.A.. After three years of experience as a member of the Management Committee of Assosim, in October 1999 he was appointed as a member of the Board of Directors of FinecoBank.

In 2001, he became a member of the Supervisory Board of Entrium Direct Bankers AG. From 2003 to 2005, he was a member of the Board of Directors of Ducati Motors Holding S.p.A. and General Manager of FinecoGroup S.p.A. (a company listed on the Midex segment of the Milan Stock Exchange).

From October 1999 to December 2000 he was a member of the Board of Directors of FinecoBank. From December 2000 to date he has served as Chief Executive Officer of FinecoBank and from July 2014 also as General Manager. From May 2010 to January 2015 he was Vice Chairman of the Supervisory Board of DAB Bank AG. From April 2012 to April 2014 he was a member of the Management Committee of Assoreti. From 2013 to 2019 he has been a member of the Executive Management Committee of UniCredit Group. Since April 2014 he has been Director and Vice Chairman of Assoreti. He has been a member of the Board of Directors of Borsa Italiana S.p.A. from July 2014 to October 2020.

In 2017, 2018 and 2019 he was awarded by Institutional Investor as best CEO in Europe in the banking industry for the Small&Mid Cap category.

Since 9 November 2018 he has been a member of the Board of Directors of Bocconi University of Milan.
Fabio Milanesi
Deputy General Manager and Head of It, Operations, Customer Care
close
He is the Head of the Global Business Services Department (GBS). He began his career working for «Studio Agente di Cambio dott. Gaudenzi» in 1989. He joined Fin-eco Sim in 1992 as Administrative Director. He is now Deputy General Manager in Fineco.
Paolo Di Grazia
Deputy General Manager and Head of Global Business
close
He graduated in Business Economics in 1994 from the Bocconi University of Milan. Immediately after gaining his degree, he moved to the United States and worked at the Republic National Bank of New York, dealing with derivative products. He returned to Italy in 1998 to take on the role of Business Development Director at Matrix S.p.A., where he contributed to the start up and development of the online trading platform for Fineco SIM, as well as product development and management for the Fineco brand. He joined the Company in 2004, taking on responsibility for the development and management of the online retail trading platforms and the trading desk. In 2007 he was appointed as Head of Direct Bank with responsibility for banking, brokerage and the trading desk. In 2015 he was appointed as Deputy General Manager. He manages Marketing and Innovation, Brand Promotion and Advertising for the Company areas. Since 19th September 2018, he also manages Investment Products & Advisory Solutions and Financial Advisory Services Units. Since June 2013, he has held the role of Vice Chairman and member of the Executive Committee of Assosim. Since 2008 he has been member of the Management Committee of Fineco.
Mauro Albanese
Deputy General Manager and Head of Network PFA & Private Banking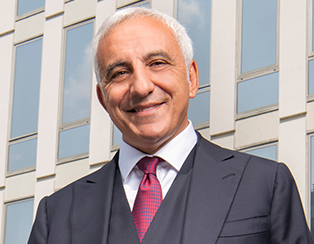 Lorena Pelliciari
Chief Financial Officer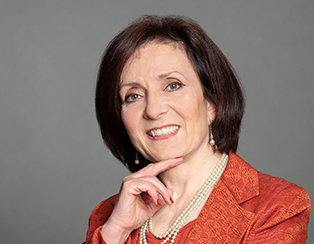 Stefano Orfanini
Chief Risk Officer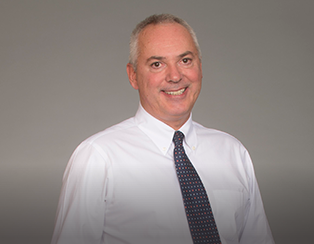 Mauro Albanese
Deputy General Manager and Head of Network PFA & Private Banking
close
He graduated in Economics and Banking in 1984 from the University of Siena. He began his career in IMIgest, where he held the role of Head of the Research and Analysis Office. After several years as Head of Development of Financial and Insurance Products of Banca Fideuram (from 1998), in the 2001 he joined the UniCredit Group to help with the start-up of Xelion and was appointed as Head of Network in 2003. In 2005 he took on the position of Business Integration Manager for the Private Banking Division (where he became Head of Planning at European level). At the end of 2007 he returned to Xelion Banca and, following its merger into Fineco in 2008, he was appointed as Head of the Network PFA Sales Department. Since 19th September 2018, following the change in the FinecoBank's organizational structure, the Department has been renamed as Network PFA and Private Banking. In 2021 he was appointed as Deputy General Manager of the Bank.
Lorena Pelliciari
Chief Financial Officer
close
She is the Head of the Administration Services Department. She began her career in the banking sector in 1980, at the Cassa di Risparmio di Reggio Emilia, where she held positions of responsibility in various areas: advisory services to private clients, finance and treasury, shareholding, planning and management control. Since 2000 she has held the position of Chief Financial Officer within the Company and is currently Head of the Chief Financial Officer Department.
Stefano Orfanini
Chief Risk Officer
close
He is Head of the Chief Risk Officer (CRO) Department, which comprises the Risk Management, Overdrafts and Personal Loans functions. He gained a Degree in Law in 1984 from the University of Milan and began his career at the Biletta & Mazzotti law firm. He then joined Sogen Fiditalia SpA, a consumer credit company, where he dealt with legal services and credit recovery. In 1989 he joined Deutsche Bank, where he assumed roles of increasing responsibility in the areas of loans, credit recovery and operational risk management for clients and traders, and became Head of the Risk Area of the Credit Card Division in 1997.In 2001, he joined FinecoBank as Director of Lending and, on the basis of his previous experience gained from 2002 to 2006, he was appointed as head of electronic money and member of the Italy VISA Board. In 2007, he became Head of the Risk Area and following FinecoBank's acquisition by UniCredit, he took on the role of CRO responsible for setting up and developing activities for the verification of capital adequacy, the development of second level controls, and compliance with supervisory regulations, as well as the management of operational, reputational, market and credit risk.
Silvio Puchar
Head of Compliance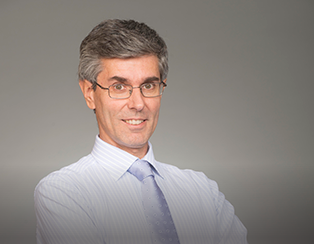 Andrea Pepe
Head of Legal & Corporate Affairs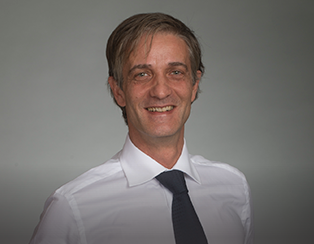 Silvio Puchar
Head of Compliance
close
He is the Head of the Compliance Officer Unit, which also includes the anti-money laundering function. He graduated in Business Economics in 1989 from the Bocconi University of Milan and began his career as an Auditor specialising in finance and credit at KPMG SpA. In 1992, he joined Finreme Sim (former Cariplo Group), reaching the position of Head of Administration, Financial Reporting and relations with the Regulatory Authorities. In 1998, he joined Fin-eco Sim as Head of Audit, responsible for creating the internal audit function. From 2001 to 2005, he held the role of Head of Internal Audit of FinecoBank. In 2005, he was appointed as Head of Compliance of FinecoBank, responsible for overseeing the creation of the function, setting out its activities and processes. He is also Head of Anti-Money Laundering.
Andrea Pepe
Head of Legal & Corporate Affairs
close
He is Head of the Legal & Corporate Affairs Departments, which comprises the functions of Corporate Affairs, Legal Research, Complaints and Legal Affairs. He gained a Degree in Law in 1997 from the Sacro Cuore Catholic University of Milan and subsequently authorisation to practice the legal profession. He began his career at the Camozzi & Bonissoni Law and Tax firm, specialised in financial markets, banking and insurance law. In 2003, he joined FinecoGroup SpA, a sub-holding parent of FinecoBank, among others. He held increasingly important roles in the legal area to then become Head of the Legal Function in 2005. In 2006, he joined FinecoBank as Head of the Legal and Corporate Affairs Area. He oversees all aspects of legal advice and support for business and product development, also resulting from regulatory changes, as well as the establishment of the processes and activities designed to prevent legal disputes.
Sustainability at the heart of our strategy
Our business model is oriented towards excellence. It is inspired by principles of transparency and fairness aimed at creating sustainable long-term value for all our stakeholders.
Our work is based on passion, innovation and efficiency and on the quality of our people and services, always seeking to support the well-being of individuals and the advancement of local communities.
Our sustainable pillars
We founded Fineco on 3 main pillars: Efficiency, Innovation and Transparency.
The keys of our strategy, still leading our sustainable growth.

EFFICIENCY
Strong focus on IT & Operations, more flexibility, less costs.

INNOVATION
Anticipate new needs simplifying customers' life.
TRANSPARENCY
Fairness and Respect for all our stakeholders.
Stakeholder Engagement
Stakeholders play a fundamental role in the Group's growth. Engaging with them and understanding their needs allow the Group to pursue its objectives more responsibly and effectively.
Over the years Fineco has developed many initiatives that continuously involve stakeholders, so as to better manage relations with them and to engage stakeholders in its activities, enhancing their roles and potential.
Evaluation of customer satisfaction
Evaluation of brand reputation
Customer Care
Social Media
People survey on working life at Fineco and in the Group
Annual Performance Management for employees/ Talent Management Review for talent / Executive Development Plan for Executives
On-boarding of new hires, with support of managers, Human Resources and trade union organisations
Surveys on specific topics
Dedicated Platform
Specific meetings at different levels
Calls e web conferences
Workshops and dedicated working groups
Committes
Training activities
General Shareholders' Meeting
Meetings with analysts, investors and proxy advisors
Investor Relations activities
Material topics
In 2018 Fineco carried out a structured process to define its material topics, with the support of ALTIS, Università Cattolica del Sacro Cuore of Milan. Based on the four principles set out by the GRI Sustainability Reporting Standards for defining the most significant aspects (materiality, inclusion of stakeholders, completeness of data, and context of the Group's operations) a topic was found to be "material" if it was able to influence the decisions, actions and performance of the organization and its stakeholders.
Fineco identified 20 material topics, grouped into 8 macro-aspects, which represents the starting point of the sustainability path undertaken by the Group and the related goals definition.
The list of material topics was approved in 2018 and confirmed in 2019 by the Corporate Governance, Appointments and Sustainability Committee and the Board of Directors.
MACRO-ASPECT
ASPECT
TRANSPARENCY

Fairness and transparency in offering products and services

PEOPLE DEVELOPMENT

Human resources management
Industrial relations management
Health and safety at work
Personnel training
Diversity and equal opportunities
Non-discrimination

EFFICIENCY AND STABILITY
CONTROL AND RISK MANAGEMENT SYSTEM
ENVIRONMENTAL SUSTAINABILITY

Reduction of environmental impact (raw materials consumption)
Compliance with environmental laws and regulations

FAIRNESS

Anti-corruption
Prevention of anti-competitive behaviour
Socio-economic compliance
Protection of Customer Privacy
Clear approach to the markets

RESPONSIBLE FINANCE

Financial inclusion and education
Responsible products and investments

INNOVATION AND CUSTOMER EXPERIENCE

Innovation
Quality and Value
ESG goals
We are aware that our strategy, focused on stable and organic growth, must necessarily be accompanied by a progressive integration of environmental and social sustainability principles in our business and operational management choices.
Our first set of sustainability goals to be pursued in the years 2020-2023 has been approved by the Board of Directors on January 2020, and includes in addition to the definition or review of the main cross functional sustainability policies and the identification and integration of the main ESG risks in corporate risk management, the following areas of activity:
HUMAN RESOURCES
Diversity and equal opportunities
Monitoring the attention to the Gender Pay Gap issue; focus on issues such as the promotion of women in managerial roles, equalgender representation and the monitoring return from maternity leave is managed.
Implementation of an employee training and awareness plan on Diversity & Inclusion
---
Career development e Performance management
Continuation of the Performance management programme, aimed at all employees, following the exit from the UniCredit Group.
---
Evolution of the welfare plan
Implementation of initiatives related to flexible work (greater use), creation of employee areas (such as break areas),healthcare.
---
Engagement / Retention
Initiatives for consultations and turnover monitoring.
RESPONSIBLE FINANCE
Lending
Increasedproducts with social and environmental value within the mortgages and loans sector
---
Funds/ Investments
Introduction of ESG criteria in products evaluation. ESG evaluation extended to 100% of new FinecoBank Group funds
Promotion and design of new funds based on ESG criteria
---
Green and Social Bonds
Increased coverage of green and social bonds in FinecoBank's portfolio
FINANCIAL EDUCATION/COMMUNITY SUPPORT PROJECTS
Financial Education
Promotion of specific training and awareness-raising courses on topics such as asset management, which will particularly involve targeted groups, such as young people
---
Training of Financial advisors
Provision of specific training activities on ESG issues for Financial advisors, in order to meet the demands of customers more sensitive to these issues and, at the same time, to promote sustainability among less interested customers.
---
Community Support
Allocation of annual investments in projects that benefit the community, according to different local needs (e.g.: schools, universities, hospitals and health and cultural associations) and allocation of natural disaster funds (to postpone mortgage and loans payments, and suspend debt collection actions for insolvent customers in the event of disasters or natural disasters)
SUPPLY CHAIN
Suppliers assessment on the basis of ESG criteria, through an initial self-assessment questionnaire1
SHAREHOLDERS
Strengthening the dialogue with socially responsible investors (SRI) and Sustainability Rating Agencies
Participation in external initiatives that support the company's commitment to ESG themes (such as: Valore D and UN Global Compact)
ENVIRONMENT
Implementation of the Environmental Declaration
Energy consumption / emissions: monitoring of internal company consumption with the aim of reducing consumption and emissions
Company fleet: the modernisation of the car fleet with hybrid / electric cars (with the possibility of recharging in the parking lot of company offices)
Sustainable Mobility: refund of employees' annual bike-sharing subscriptions, upon request (both in Milan and Reggio Emilia)
Material/waste management: reduction of plastic consumption by creating digital credit cards by 2020; replacement of plastic bottles by installing water dispensers and providing all employees with water bottles; purchase of recycled or certified paper and provision of separate collection facilities to all offices
1 The assessment will focus, for example, on compliance with environmental and occupational health and safety regulations, on the presence of a Code of Ethics and on possible certifications (ISO 14001, OHSAS 18001, SA8000, ISO 50001, ISO 37001).
For further details, please see the 2019 Consolidated Non Financial Statement of FinecoBank Group.
Governance and risk management
Sustainability Governance
The central role of the Board of Directors, the correct management of conflicts of interest, an efficient internal control system and transparency in relations with the market, with particular reference to reporting corporate management decisions, are the main principles recognised by international best practices as key to good governance. The Board of Directors has a supervising role over the Group's goals and commitments, as well as monitoring and evaluating related risks identified.
Within the Board, a specific Committee for the management of sustainability topics, has been established, in order to promote an efficient system of information and consultation that allows the Board of Directors to better evaluate sustainability issues: Corporate Governance, Appointments and Sustainability Committee, which oversees the evolution of the sustainability strategy of the Group based on the relevant international guidelines and principles, defining plans, goals, internal procedures and the assessment of sustainability related risks.
In support of this committee, a Sustainability Management Committee, has also been set up, consisting of FinecoBank managers, who have the main task of defining a proposal for the Bank's sustainability strategy and the related objectives to be achieved, to be examined by the Corporate Governance, Appointments and Sustainability Committee and potentially approved by the Board of Directors.
Risk Management
Fineco has always promoted a solid risk culture based on shared values and consistent behaviour, which are necessary to ensure long-term sustainable profitability.
The Risk Management function is responsible for identifying, quantifying and mitigating the Group's risks adopting an effective and efficient Centralized Internal Control System (ICS), with the aim of ensuring that the company's activities are based on sound and prudent management practices that guarantee capital solidity and ensure compliance with internal and external regulations.
Fineco identifies the Risk Appetite Framework (RAF) as the instrument to monitor the risk profile that the Group wants to adopt in the implementation of its business strategies and in the pursuit of sustainable profitability in conjunction with solid business growth. RAF metrics are regularly monitored and reported, at least quarterly: monitoring is carried out by the Chief Risk Officer and Chief Financial Officer Departments and reported to the Management Committees and the Board of Directors.
Fineco takes also into consideration also risks with potential ESG implications, as strategic, among which operational risks and reputational risks, are particularly important, as they could be determined by specific social, environmental and customer relationship risks. The prevention and management of operational and reputational risks allows, on the one hand, the limitation of losses by reducing business risk and, on the other hand, the maintenance of good relationships with customers.
Cyber Security
Fineco's objective is to protect customers and business by ensuring data security, in terms of availability, confidentiality,and integrity.
Cyber Security & Fraud Management strategies are considered and applied right from the design of the systems. They are seen as key requirements to properly defining the solutions and services Fineco offers, including opportunities presented by evolving regulation, in order to offer customers a secure, innovative and user friendly experience. The steps taken to improve IT security management help mitigate the Group's exposure to operational and reputational risks. The necessary measures are taken to minimise the risks related to the services offered, applying security best practices and ensuring that company strategy and ICT risk are aligned, as well as the uniform application of the rules on information systems. Specifically, the processes and activities for the governance and management of IT security and related risks are organised according to a model that involves the Bank's corporate bodies and the various corporate functions, according to their respective skills and in line with the responsibilities relating to the three types of audits provided for in the Internal Control System. This is to ensure proper interaction between all the functions and bodies when carrying out auditing tasks and avoid overlaps and gaps.
Cyber Security: The set of technical solutions, best practices, intelligence activities and organisational and/or technological measures designed to counter potential attacks, in order to protect company resources and assets from any security threats. The Bank has therefore adopted a formal and exhaustive plan to manage events, incidents and crises, which is structured on several levels (governance, organisation, operation and reporting) and involves diff erent corporate functions, according to their respective roles and responsibilities.
Operational Security: The set of technical and infrastructural security systems specifically aimed at protecting company assets, in order to grant an appropriate security posture in diff erent areas, such as: application, network, asset management, device management, patch/change/vulnerability management.
Data and Identity Management: The set of technological and organisational measures aimed at ensuring adequate data protection and controlled access to resources.
Antifraud Solutions: The set of technological and organisational measures aimed at preventing and managing potential fraud attempts, to the detriment of the Bank and customers.
Security Governance: The set of activities to address the security strategic direction, ensure that security objectives are achieved, regulation's requirements and risk are managed appropriately.
For further details, please see the 2019 Consolidated Non Financial Statement of FinecoBank Group.
Business Integrity
Anti-corruption, conflict of interests management, anti-competitive practices, Anti-Money Laundering and Anti-Terrorism
Fineco has a "zero tolerance" approach to corruption, prohibits "facilitation payments" and does not allow any transfer of goods to public officials without prior approval; political contributions are also banned.
Fineco's approach to preventing corruption and bribery is defined in the Global Policy Anti-Bribery and Anti-Corruption, approved and adopted in 2018, and in the related Operating Instructions, (both in the process of being updated by the end of 2020). These documents set minimum standards for anti-corruption compliance and apply to all members of Fineco's strategic, control and executive bodies, employees, financial advisors and occasional collaborators.
Additionally, the Bank's activities and organisational structures are also subject to anti-corruption checks, as per implementation of the Organisation and Management Model in accordance with Legislative Decree 231/2001, updated in November 2019.
In this regard, the Code of Ethics, in accordance with Legislative Decree 231/2001 obliges all concerned to conduct all activities in compliance with current laws and regulations related to non-competition agreements and forbids any act of intimidation against the Bank's competitors.
With regards with the management of conflicts of interest, in November 2019 the Board of Directors approved the FinecoBank Group's Global Policy for the management of transactions with persons in possible conflict of interest. This policy defines, within the Bank's and the Group's scope of operations, the principles and rules to be observed to manage risks arising from situations of possible conflict of interest due to parties' proximity to the Bank's and its subsidiary's decision-making functions.
Following the implementation in 2016 of the Group's anti-trust regulations, the Bank has adopted an Anti-trust Compliance Programme, which will be extended to the whole Group by the end of 2020.
The Programme aims at:
consolidating Antitrust Governance;
consolidating compliance culture by enhancing the Bank's reputation in the markets;
more efficiently managing and mitigating anti-trust risks and sanctions.
The Programme is regularly monitored and reviewed in order to ensure its long-term effectiveness. In this regard, Fineco issued the Group Global Policy - Anti-trust and Unfair Commercial Practices, updated in January 2020, which includes practical rules of conduct for the proper management of meetings with competitors and surprise inspections by the Antitrust Authorities.
In accordance with the applicable anti-money laundering and counter-terrorism financing regulations, the Board of Directors of FinecoBank adopts the Anti-Money Laundering and Anti-Terrorism Policy and defines the organizational structures and the internal measures to oversee and manage the money laundering and terrorism financing risks which FinecoBank Group may be exposed to.
Humans Rights
The Group recognises the importance of respect for human rights, as an essential element for proper business conduct. Fineco is aware that through its business operations and activities it may have to deal, directly or indirectly, with different human rights related issues. It is also aware that these issues have an impact on its stakeholders, including employees, customers, financial advisors, suppliers, and the local community.
For this reason, in October 2020, the Board of Directors approved the update of the Human Rights Commitment, which outlines the commitments, approach, roles and responsibilities. It also contains the principles, rules, procedures and systems adopted by Group FinecoBank to ensure compliance with generally accepted international and local standards. This document aims to define an inclusive approach to manage impacts and mitigate potential risks of human rights violations by paying attention to stakeholders.
Supply Chain
FinecoBank's procurement model is based on the principles of transparency and responsibility.
The FinecoBank Procurement Office ensures that the supply chain management is in line with the criteria of transparency and objectivity and that suppliers are selected on the basis of professional knowledge and skills, meet the minimum quality-price ratio requirements for internal customers, and adopt socially responsible behaviour. Where necessary, it requests mandatory documentation and reviews the completeness and the accuracy of the information received.
This ensures better management and quality of the supply base. Moreover, the entire procurement process, at Group level, is governed by the Expenditure Regulation.
Furthermore, the Code of Ethics and the Organisation and Management Model of FinecoBank S.p.A, updated in November 2019, define the principles of cooperation, fairness, transparency and professionalism, as key principles in relations between FinecoBank and its suppliers.
Whistleblowing
Whistleblowing helps to protect the company, its reputation, as well as its employees. Through the Global Policy - Whistleblowing, implemented in 2016, to be updated in early 2020, FinecoBank has adopted a system through which employees and financial advisors can report any conduct that violates the law or the Bank's internal rules.
The channels made available to employees and financial advisors by the Bank to report irregularities – including anonymously – are as follows (some available 24 hours a day):
by telephone, via the FinecoBank SpeakUp line, where employees and financial advisors can leave a voice message, also anonymously;
on the website, via the FinecoBank SpeakUp service, where employees and financial advisors can leave a written message, also anonymously;
using the dedicated e-mail address;
by writing to the dedicated postal address.
For further details, please see the 2019 Consolidated Non Financial Statement of FinecoBank Group.
Our People
Since its very foundation, Fineco has found itself dealing with an ever-changing competitive environment and has been very much aware that the ability to innovate and the continuous development required to overcome the challenges of the market cannot be dissociated from the development of both human capital and the corresponding professionalism and talent, not to mention the importance of its diverse composition. With this in mind, Fineco strives on a daily basis to become "The Place To Be", for its employees – a workplace where everyone can express their potential and aspirations in the best possible way, contributing to the success and sustainability of the company.

1,225
EMPLOYEES
(+55 vs 2018)



60%
NEW HIRES < 30 YEARS OLD

42.4%
WOMAN
(42.9% in 2018)

16%
STAFF EMPLOYED CUSTOMER CARE

Fineco has always been committed to ensure an appropriate and transparent selection process, proper training and remuneration of personnel, and the obligation for everyone to ensure a peaceful, safe and non discriminatory working environment. These principles are emphasised in the Integrity Charter and the Code of Conduct which will be updated in 2020 and applies to the Group as a whole and in the the Code of Ethics pursuant to Legislative Decree 231/2001. All recipients of these documents are required to ensure that new colleagues are integrated into the company as effectively as possible by fostering a sense of collaboration and availability, avoid any form of discrimination against colleagues, and share information, paying attention to the contributions made by each co-worker and thus encouraging continuous dialogue and exchange of opinions.
Engagement
FinecoBank invests on a daily basis in developing a sustainable environment based on trust and a sense of belonging. Which is why it has been gauging, through a biennial survey, what motivates employees and how engaged they are and, based on the information they provide, defining and implementing specific action plans on which it focuses its following activities. People Care, Working Environment, Work-Life Balance, Best Place To Work and People Development are the fields on which Fineco is focusing as a result of the findings of various feedback initiatives involving all employees. In 2019, the following initiatives were particularly relevant:
An hour with the CEO: the CEO visited all of the Bank's offi ces to meet and chat to employees and informally discuss Fineco's strategy and upcoming challenges;
Induction: onboarding, which involves setting aside half a day in which newly hired employees attend information/training sessions with Deputy General Managers, Human Resources and union representatives;
Induction 1 year later: onboarding initiative that takes place a year after the employee has joined the company;
Focus group in which colleagues are involved in discussions on issues relevant to the implementation of products and services.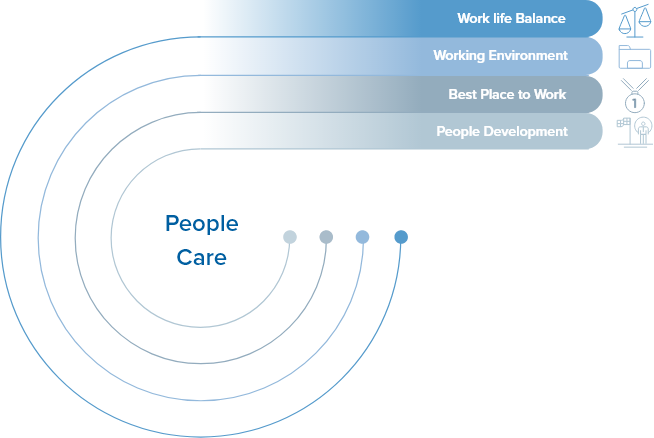 Diversity and non-discrimination
The Group is committed to promoting an inclusive culture in which no form of discrimination is tolerated and in which people's talents, skills, experience and differing perspectives can be fully expressed with a view to promoting greater innovation, collaboration and flexibility.
A Global Policy on Gender Equality was adopted in 2013 and will be updated by June 2020, outlining principles and guidelines for ensuring a level playing field on which all employees, regardless of gender, can achieve their full potential.
FinecoBank signed an Association Agreement with Valore D, an organisation with a network of over 180 companies committed to ensuring an inclusive culture within organisations and indeed within Italy as a whole, a factor that can, under the right conditions, result in innovation, competitiveness and therefore growth. Fineco is also able to access to different training programs and has the possibility to shre best practices with other companies involved. A Diversity Manager has been appointed within the Bank, providing a point of reference for activities and initiatives relating to the issue of diversity and reinforcing the commitment to developing a culture of inclusion and viewing diversity as a source of strength and competitiveness for the Bank.
In 2019, the Group sponsored and participated in the Global Inclusion - Generazioni senza frontiere - event held in Bologna on 11 September 2019 with the aim of promoting the contribution of inclusion policies within companies as a competitive lever for organisational development. Fineco also took part in a Diversity Day held at Bocconi University of Milan.
In 2019, Fineco also signed the ABI Women in Bank: Enhancing Gender Diversity Charter, which breaks, which breaks down the commitment to enhancing, promoting and strengthening diversity, including gender diversity, at every level of the organisation.
Moreover, the company's collaboration with Jobmetoo, an online recruitment company that helps bring together companies and applicants belonging to protected categories, continued in 2019.
Fineco is also committed to the management and continuous monitoring of employees returning from maternity and paternity leave, with a view to ensuring that they enjoy equal conditions and gender treatment.
Training and Assessment
Enhancing and improving professionalism in line with the changes and continuous evolution of the competitive environment are fundamental requirements for facing the challenges of the market and prerequisites for the Group's long-term growth.
With this in mind, Fineco is committed to encouraging the growth and development of its employees and financial advisors, placing great emphasis on continuous training.
The training plans developed to support FinecoBank's employees and financial advisors through this process of continuous updating and honing of their skills include multidisciplinary courses, designed to improve both hard and soft skills. Moreover, numerous training sessions were organised on technical skills, in collaboration with external suppliers, strategic partners and Universities, to improve business development and enhance employee specialisation.

25H
average hours of training for
employee

78H
average hours of training for
financial advisor

In 2019, FinecoBank continued the Leadership Training Program targeting all managers, team leaders and those dealing with resource management for the first time.
Furthermore, thanks to its collaboration with Valore D Fineco participated in specific training courses specifically designed to promote female talent within the company.
A great deal of importance is also placed on training on the job and job rotation, rotation pathways, extremely useful when it comes to ensuring that employees receive appropriate training in an effective and practical manner.
With regard to financial advisors, Finenco has continued to invest in young financial advisors with a two-year training programme designed to teach the sorts of technical and behavioural skills that are useful and indeed necessary for those practicing in this profession.
All Group employees undergo an annual performance evaluation by their managers that not only takes into account performance and results linked to specific and common objectives but also identifies future opportunities for learning and development. All members of staff can be involved in choices regarding their professional growth based on the experience they have acquired and the results they have achieved. Fineco's incentive mechanism is based on Pay for Performance analysis, which looks at the consistency between the distribution of individual performance evaluations for the year and the relative average bonus paid.
For further details, please see the 2020 Compensation Policy and the 2019 Cosolidated Non Financial Statement of FinecoBank Group.
Walfare and social dialogue
FinecoBank wants to support the well-being of its employees and their families, which is why its Welfare System is continuously evolving and improving. These benefits integrates national social security, healthcare and work-life balance, support systems, with the aim of ensuring wellbeing of employees and their families throughout their working lives and after retirement.
Special access conditions for banking products and other FinecoBank services may also be granted with the aim of providing employees with support throughout different phases of their lives.
Moreover, a Joint Commission for reconciling working hours with home life, innovation and welfare was established in 2019. In particular, all employees notably have access to various services that can be grouped into the following 4 categories:

HEALTH
including, for example, supplementary healthcare, insurance cover and prevention campaigns. The new Health Plan for all employees was introduced through the Fineco One Care portal in 2019

SAVINGS
such as pension funds, mortgages, loans, financial support and welfare accounts.

WORK-LIFE BALANCE
flexible working, flexible working hours, part-time hours, leave of absence and sabbatical years.

FAMILY
such as agreements with nurseries, contributions for families with children and support for elderly and disabled family members.

50%
OF EMPLOYEES HAD JOINED THE FLEXIBLE WORKING PROGRAMME
Flexible Work
was further extended in 2019 with the aim of supporting employees' work-life balance and offering them greater flexibility in terms of time management (with the possibility of working from home one day a week).
MaggiorTempo
, initiative has continued in 2019, an additional tool for reconciling work with home life designed to streamline some of the most common daily tasks for employees, from parcel collection to laundry, shoe repairs, tailoring, and postal and administrative tasks. MaggiorTempo's services are managed by a social cooperative whose mission is to help socially disadvantaged people integrate into the workplace.
Our Customers
Innovation and customer experiance
Increasing digitisation encourages customers to choose their bank based on the quality of the services and products offered and the overall customer experience. For this reason, the continuous improvement of the customer experience is crucial for Fineco and is founded upon the concept of simplicity, which is a characteristic feature of the Group.

We aim for excellence
Offering a range of financial services from a single account sets us apart from the competition, but it's not enough. Our goal is to exceed our clients' expectations with every product or service we offer.
ALWAYS WITH OUR CLIENTS
Communication with clients is based on constant dialogue through the internal Customer Care service and the network of financial advisors: it is essential to listen to customers and provide them with support when making decisions, in order to inspire confidence in Fineco's competence.

1,330,709
Customers (+6% vs 2018)
320,000
average contacts for month

92%
satisfied customers
(96% in 2018)

More than 90%
processed
2,396 complaints (3,308 in 2018)
INNOVATION AND SECURITY
In the first half of 2019, the application of the European PSD2 (Payment Services Directive 2) regulation - which was rolled out with a view to introducing an innovative new approach to payment management and relations with the banking world, particularly with regard to accessibility and security - ushered in a number of significant changes in the world of financial services, leading to a significant evolution in the customer experience in terms of securely accessing online payment and banking services: Strong Customer Authentication (SCA).
FinecoBank has interpreted this regulation by introducing the Mobile Code service, which combines adherence to all the security features required by the recent legislation with a meticulous quest to provide a fluid customer experience, leading to a large proportion of customers adopting the tool that FinecoBank has rolled out alongside the classic SMS PIN o "one time password".
CUSTOMER EXPERIENCE
According to a KPMG study, Fineco is among the top 5 brands in Italy in 2020 for Customer Experience and the No. 1 in the Financial Services sector.
Financial Education
In recent years, FinecoBank further reinforced activities designed to promote and increase financial education, involving both customers and members of the communities in which it operates.

The main objective of these is to increase awareness and knowledge of the way in which the financial markets function, and of the best and most appropriate use of financial instruments in order to better manage resources.
In October 2020 the Bank participated in "Financial Education Month", the month-long initiative promoted by the Committee for Financial Education, set up by the Minister for Economic Affairs in conjunction with the Minister for Education and the Minister for Economic Development. The initiative's aim is to improve people's basic knowledge of financial, insurance and social security issues, through free, high-quality, non-commercial events.
In line with its role as a market leader in trading, FinecoBank is acutely aware of this responsibility, and for this reason, retail training is also focused on issues such as technical and fundamental analysis, risk/return ratio analysis and various trading strategies.

135 live seminars
142 online webinars
282 videos
1.319 events arranged by financial advisors

In addition, within the context of its initiatives designed to improve accessibility to services, and in line with its mission to simplify the lives of its customers, Fineco has rolled out a number of solutions to make it easier for blind or visually impaired people to use the website and the app.

In this regard, the Fineco app is structured in a way that makes it compatible with screen reader programmes ("Voice Assistant" for the Android version and "Voice Over Utility" for the iOS version), enabling the entire contents of each of the pages to be read; the website is also developed to ensure compatibility with the main screen reader software. This allows menus, text and images to be reproduced by speech synthesis systems, by means of specially integrated codes (reference tags).
Responsible Products and Investments
The Group adopts a sustainable growth strategy inspired by the principles and the voluntary guidelines provided by the leading international organisations, in accordance with the 17 sustainable development goals (SDGs) of the United Nations 2030 Agenda.
Fineco aims at working on consolidating this strategy, in the belief that investing responsibly means helping to generate a positive social and environmental impact in the long term, minimising risks without foregoing opportunities for yield and growth of the business.

With regard to ESG offer, in 2019 the following results are to be noticed:

40% of funds with ESG Rating Morningstar equal to "High", "Above Average" e "Average" Model portfolios (Advice) considering only investment funds with AUM with ESG Rating of at least ESG Rating >=75%

€ 91.4 mln AUM of ESG Private Value Lines (march 2019), with investment process based on sutainability strategies (Best in Class approach)

FAM Megatrends (offered by FAM from July 2019) which allocates 25% of its assets to sustainable or responsible investments

20% of total amount of mortgages disbursed by Fineco belongs to Green Mortgage category for the purchase of energy class A o B properties

€ 135.6 mln in portfolio of green, social and sustainable bonds
For further details, please see the 2019 Consolidated Non Financial Statement of FinecoBank Group.
Reducing Environmental Impact
Reducing Environmental Impact
The very nature of Fineco's business model is geared towards minimizing direct environmental impact, focusing primarily on the responsible use of resources, increasingly favouring the dematerialisation processes inherent in the business, and compliance with all environmental regulations and self-regulatory codes.

2.2
tons of paper saved
compared to 2018 thanks to dematerialisation processes

42
Tera Joule
of energy consumption, of which approximately
83% was due to indirect consumption
, i.e. purchasing electricity and heat

81%
of electricity purchased from renewable resources
Collaborations
In line with its business model, focussed on the creation of sustainable value and the protection of assets with a long-term view, FinecoBank supports the protection and safeguarding of Italy's artistic and landscape heritage in its  collaboration with FAI – Fondo Ambiente Italiano.
Since its foundation, FinecoBank has been committed to supporting effective charitable projects in various areas of intervention, including social and health care, training, education, culture and art, scientific research and environmental protection. The most important charitable event is the Christmas Charity Campaign, "Christmas with Fineco", promoted every year on the Fineco website. In addition to the donation by the Bank to organisations for selected projects every year, the campaign also allows for customers and non-customers to make donations.
As part of its Christmas Charity Campaign, in 2019 Fineco focused on three projects: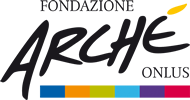 FONDAZIONE ARCHÈ
"La Corte di Quarto" project
Arché is building 14 housing units in the Quarto Oggiaro district, on the outskirts of Milan, for single mothers and their children and vulnerable families who, in order to achieve full independence, need a home where they can feel safe and grow up in peace, with education that strengthens them.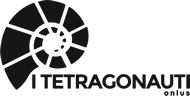 I TETRAGONAUTI
"Le Vie del Mare" project
Le Vie del Mare 2020/22 is a service equivalent to an experimental educational community,which hrough the educational and formative experience of travelling by sea, the individual is supported with empathy and education, gaining new skills and abilities.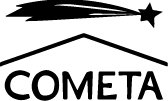 COMETA
"Aiutami a crescere" project
Cometa provides support and education to all boys and girls, and their families, living in extreme vulnerability. Through the Oliver Twist School, teams of teachers engage on a daily basis with children in the area to let them get back into schooling through handcraft activities (woodwork, textiles and catering).
For further details, please see the 2019 Consolidated Non Financial Statement of FinecoBank Group.
External initiatives
FinecoBank is committed to actively participate in national and international sustainability initiatives, with the aim of promoting a long-term sustainable business capable of managing the challenges of climate change and future socio-economic impacts.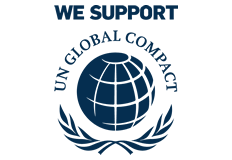 UN Global Compact
is a voluntary initiative of the United Nations that promotes corporate social responsibility through respect and adherence to Ten Fundamental Principles concerning human and workers' rights, environmental protection and the fight against corruption. Through actions, policies, business practices, socially responsible behavior and multi-stakeholder dialogue, FinecoBank is committed to creating value and promoting a sustainable global economy over time.
FinecoBank partecipates to the
Global Compact Network Italy
.
Reports and Ratings
The first Consolidated Non-Financial Statement of the FinecoBank Group aims at reinforcing our Group's will to build a sustainable future, in line with our long-standing commitment to doing business ethically and respectfully, with increasingly structured integration of financial, environmental and social sustainability objectives in our long-term strategy.
In doing so, we strongly believe that it is essential to listen and engage transparently with all our stakeholders, in line with a value that has always been part of Fineco's identity, expanding our reporting obligations to sustainability performance through this Non-Financial Statement.

FinecoBank Group's 2019 Non-Financial Statement has been prepared in accordance with the "GRI Sustainability Reporting Standards" (2016) published by the Global Reporting Initiative (GRI), following the "in accordance - core" option. In addition, the "Financial Services Sector Disclosures", defined by the GRI in 2013, and the "Guidelines on the application in banks of the GRI Standards (Global Reporting Initiative) on environmental matters" published by ABI Lab in January 2020 were also taken into consideration.
2019 Consolidated Non-Financial Statement - FinecoBank GroupPDF
In 2020, Fineco also continued its dialogue with socially responsible investors (SRIs) and sustainability rating agencies, participating for the fourth third time in Italian Sustainability Day for example, organised by Borsa Italiana to support the dialogue between listed companies and financial stakeholders, where issues relating to ESG metrics were discussed in depth at dedicated meetings.
Milan, 2nd July 2020 - Borsa Italiana - Italian Sustainability DayPDF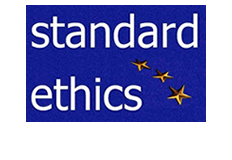 The Standard Ethics Rating is an assessment of sustainability and governance based on the principles and voluntary directions of the United Nations, the Organisation for Economic Cooperation and Development (OECD) and the European Union. FinecoBank is included in the Standard Ethics Italian Banks Index© and in the Standard Ethics Italian Index (the Index components are the 40 major Italian listed companies of the Italian Stock Exchange FTSE-MIB), among the major environmental, social and governance performance indices and benchmarks. Standard Ethics has increased FinecoBank's rating from the previous "EE" (strong) to "EE +" (very strong).

MSCI's ESG assessments aim to measure a company's resilience to long-term and financially significant ESG risks. In 2019 FineocBank was rated AA by MSCI.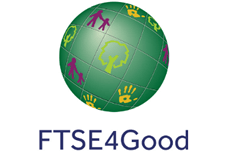 In June 2020, FinecoBank has become a constituent company in the FTSE4Good Index Series, a set of indices designed to identify companies that demonstrate strong environmental, social and governance practices.