OPEN HOUSE AT THE FINECO HUB
EVERY WEDNESDAY AND THURSDAY
Get to know the team behind the multi-currency bank every Wednesday and Thursday during open house
sessions at our London Hub. Get answers to your questions, and learn how we can support you across banking,
trading and investing. Our expert are at your disposal to guide you in discovering all Fineco services.
FREE ENTRY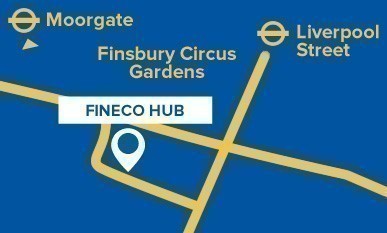 From 10am to 8pm
40 Gracechurch Street
London, EC3V 0BT