A simplified way to pay.
Apple Pay is an easy, secure and private way to pay. Add your Fineco Debit card to Apple Pay through your Wallet and start paying with your phone.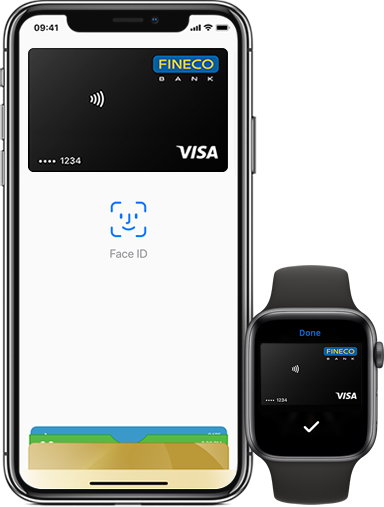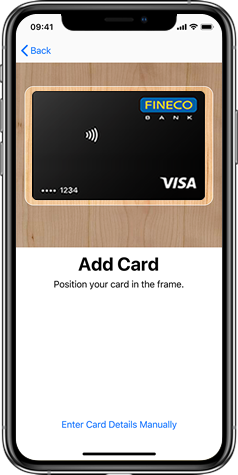 Add your card
To configure the service and link your Fineco card, follow these simple instructions.
iPhone
Open the Wallet app on your iPhone and, after tapping the + sign, follow the instructions that appear.
Apple Watch
Open the Apple Watch app on your iPhone and tap "Wallet and Apple Pay". At this point all you have to do is tap "Add credit or debit card" and enter the required data.
Pay in stores in just a few seconds
Apple Pay works with the devices you always carry with you. Just a few simple steps are required:
Place your Apple device close to a contactless payment terminal in stores where the Apple Pay or contactless logo is displayed.

Authorise payment via the iPhone's Touch ID or Face ID for identity recognition or, if you have Apple Watch, by pressing the side key twice and positioning the device close to the reader.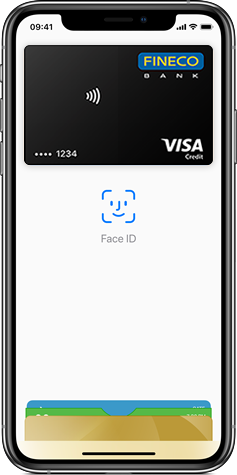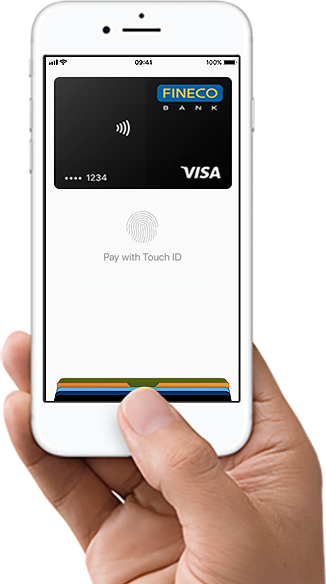 Secure and confidential payments
Apple Pay only works with your fingerprint or your face, so only you can authorise payments.
This means you have maximum privacy and security in the transactions you carry out from your device.
Moreover, your Fineco Card data and your personal data are not stored or shared at the time of payment.