Europe's
most-used trading platform2
PowerDesk – Professional trading platform
Fineco app – Banking, trading and investing on the go
Stock Screener – Intuitive tool to explore the markets
All accessible from the comfort of your own home, desktop or mobile.
OPEN AN ACCOUNT TODAY
PowerDesk, the choice of serious traders
A customisable work station, with real time prices, advanced charts and professional features.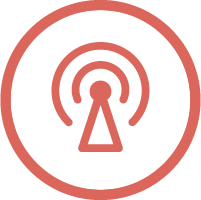 Live prices
Thousands of securities with real time prices from 17 markets.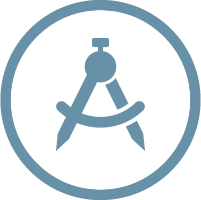 Professional
Advanced order options and chart trading.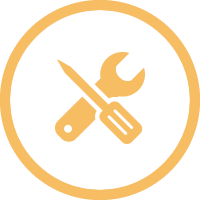 Customisable
Build and save your personalised work station.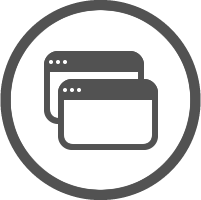 Accessible
No installation required: Trade from any browser.
PowerDesk: One screen, all the trading tools you need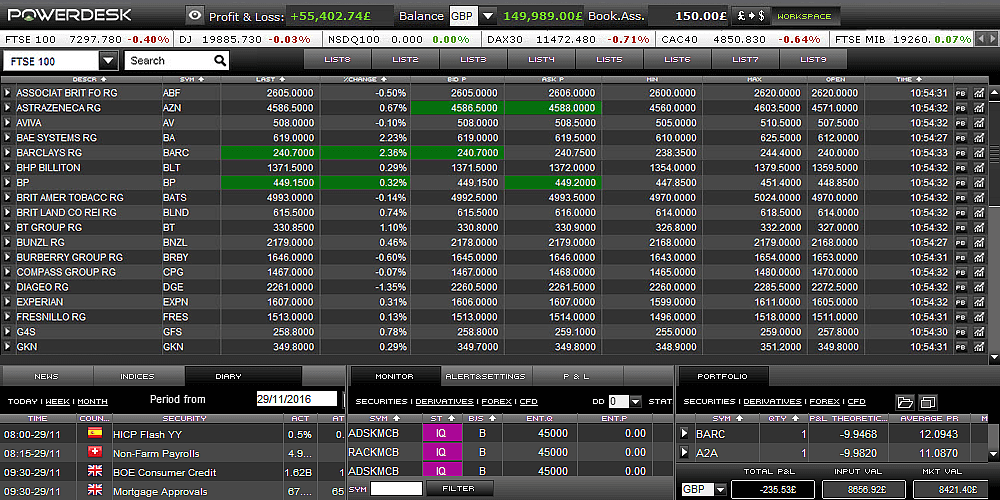 Professional tools in one easy, customisable interface with automatically updated market and news, CFDs, personalised dashboards, automated orders and chart trading.
A personalised work station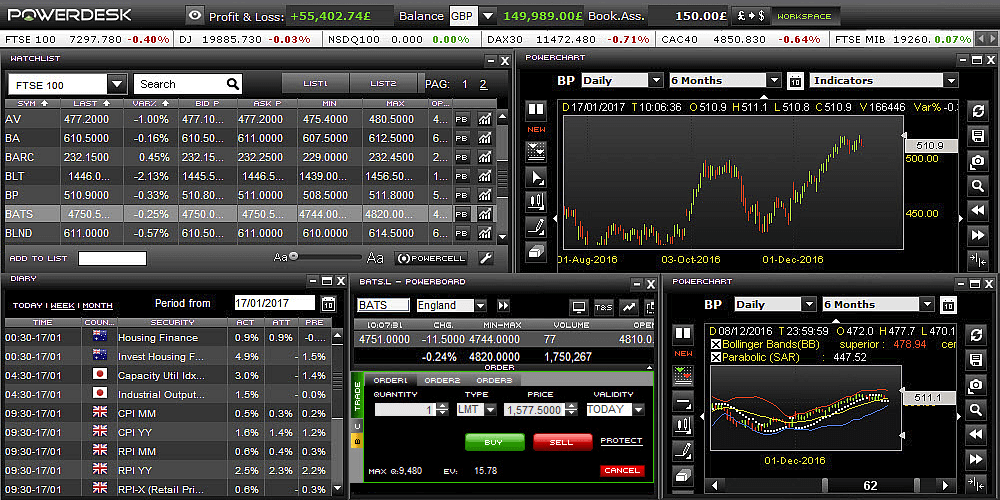 Create and save your personalised work station. The main components of the platform can be segregated and other panels can be added or duplicated, depending on your personal preferences.
Charting - Personalised to your requirements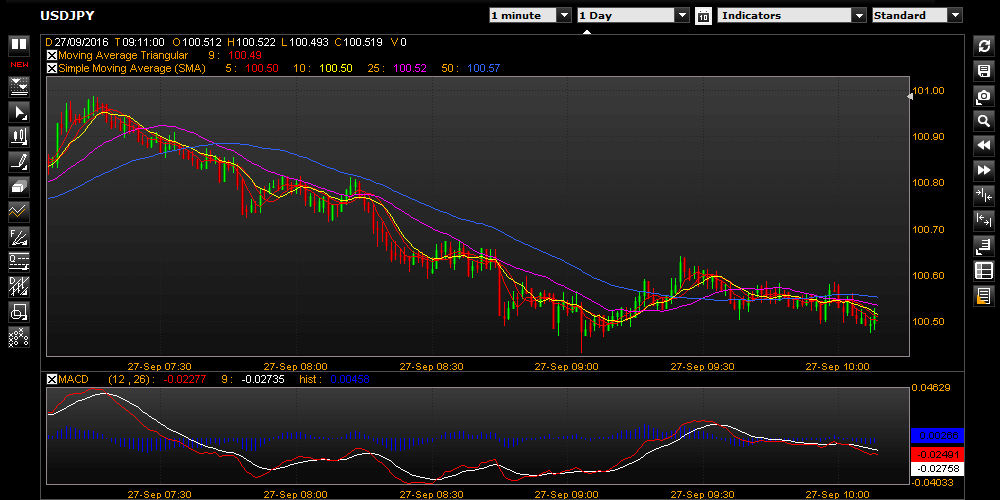 Timeframes from 1 minute up to 30 years, visibility of up to 6 charts in a single window and over 90 technical analysis indicators at your disposal.
Charting - Chart order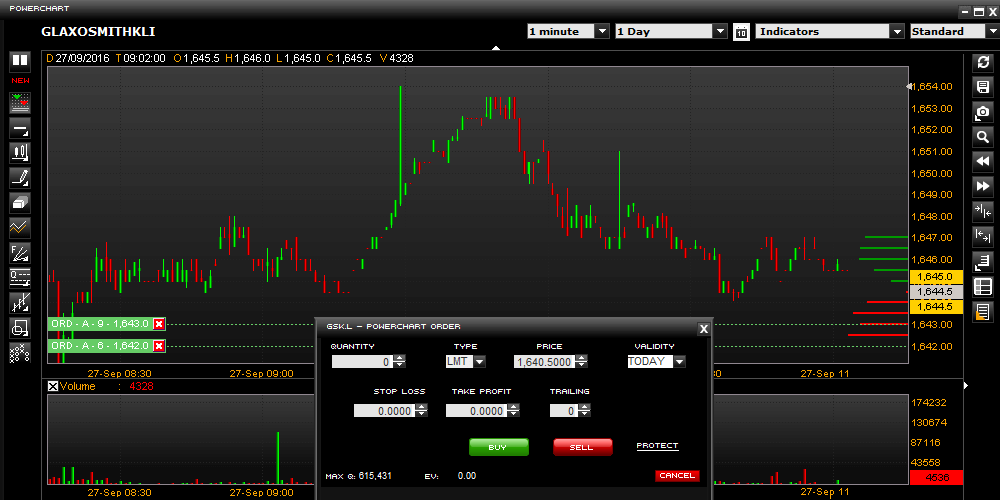 The Fineco charting package allows you to place your trade orders in real-time directly from the charting panel of your chosen markets.
Charting - Multicharts
You have the option to study up to 6 different charts, all in one window. Charts can be personalised to your trading requirements.
Charting - Further features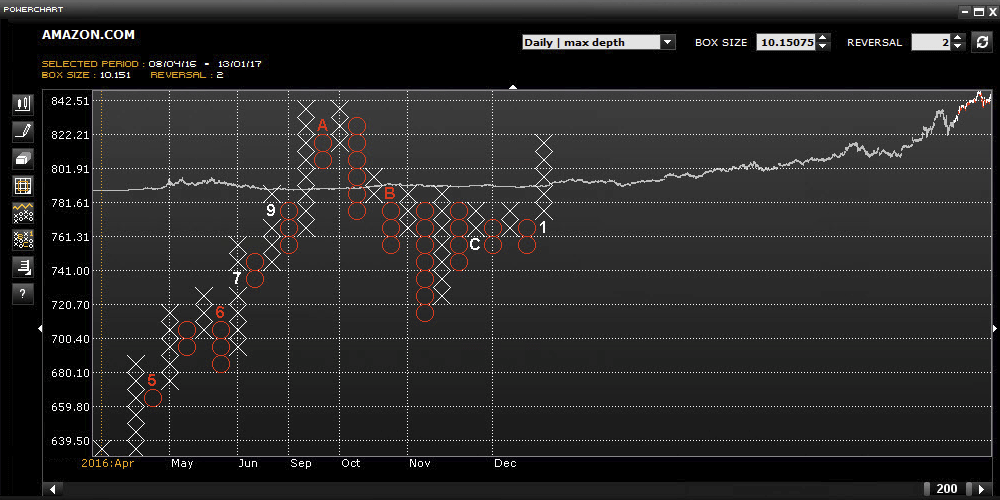 Compare and Point & Figure functions, ability to export historical data and the option to save your personalised analyses and strategies directly on to your PC.
Advanced Orders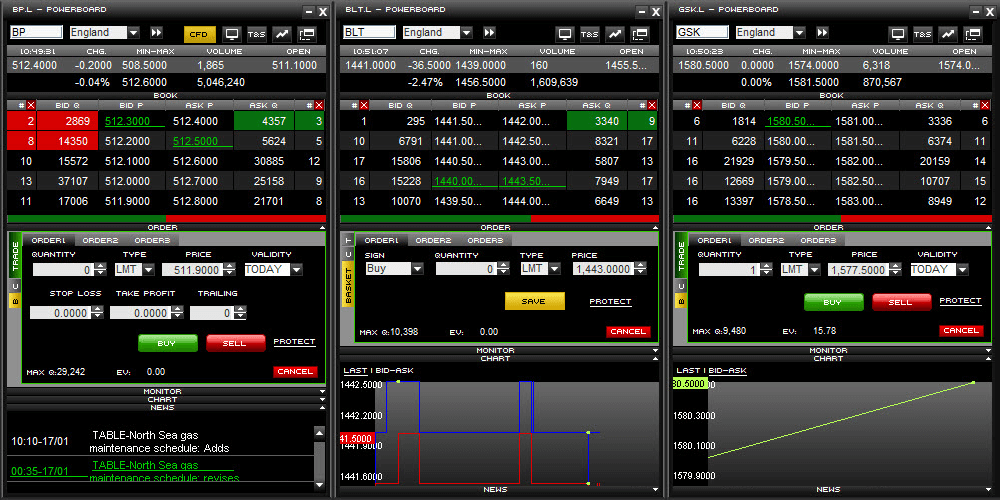 Benefit from a range of order options to best fit your trading strategies: Stop Losses & Take Profit, Trailing Profit, Correlated, Contingent, OCO and Basket orders.
Markets at your fingertips
Explore the markets and have comprehensive data at your disposal for each instrument.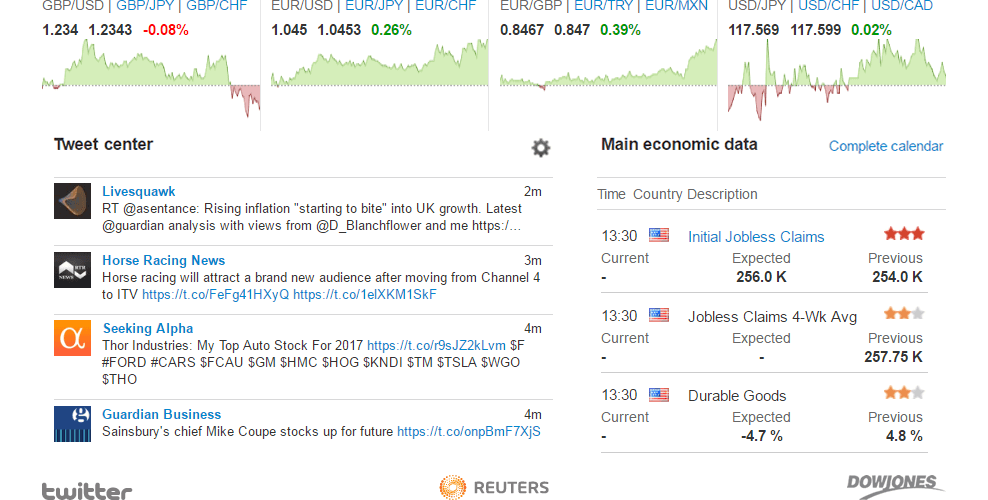 You have a detailed listing for each instrument with real time prices, maps, economic data, news, financial tweets and charts.
Portfolio and Orders
Monitor your trading with Fineco's order books.
Place your trade orders with multiple options and get an easy overview of all the market orders for your chosen stock.
Interactive charts
Customisable charts, with numerous indicators and functions.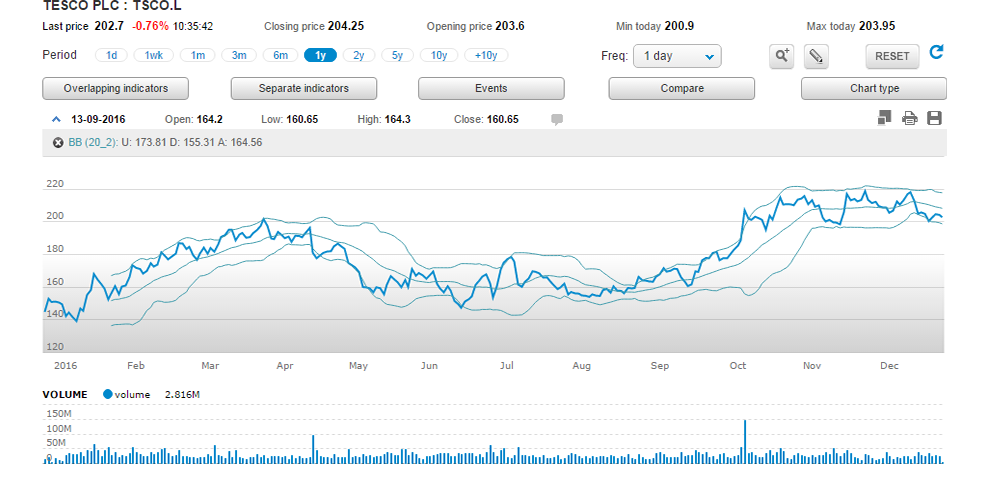 Operate directly from our fully customisable charts, with over 90 technical analysis indicators and functions and historical data export.
Web trading platform
Simple and fast, with a set of trading features for both beginners and experienced traders and investors.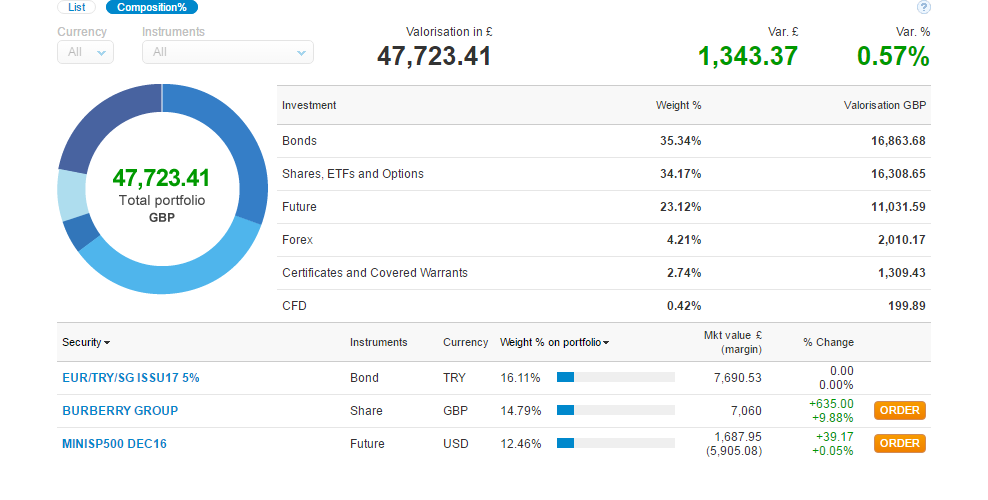 All of your assets in a single screen, sorted by type. Moreover, real time prices on 26 markets, latest news & financial tweets, interactive charts, portfolio and orders, all at a glance.
Snapshot
A comprehensive and detailed overview of different securities.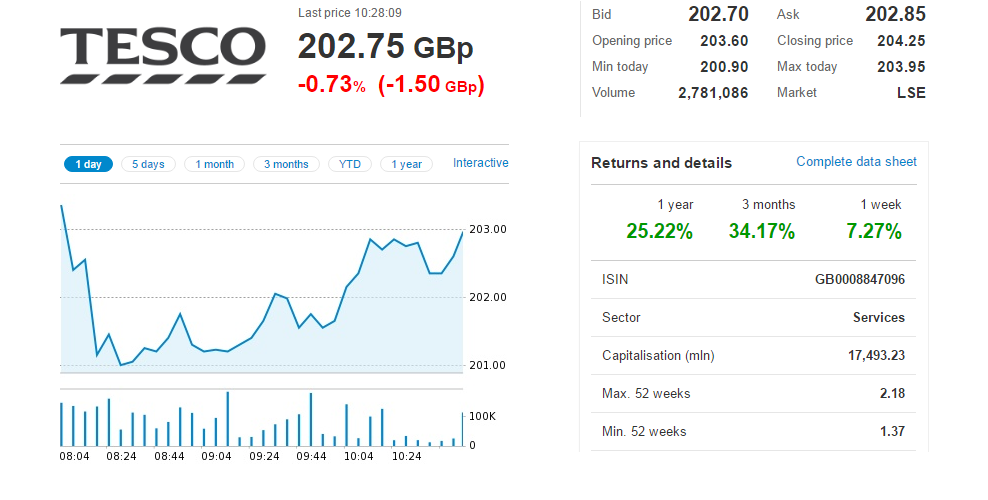 Detailed security description and reports at your disposal.
With the Fineco consensus tool you have access to expert analysts' views.
Order entry
Simple, intuitive and fast order form.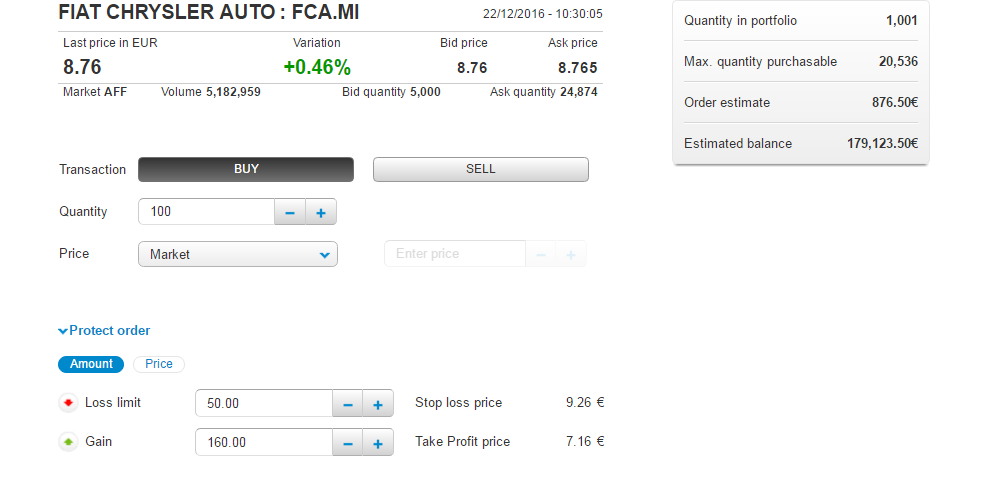 Select the option you want and use margin trading and optional stop losses and take profit to manage your portfolio.
Monitor
Use the order monitor to quickly track and modify live orders.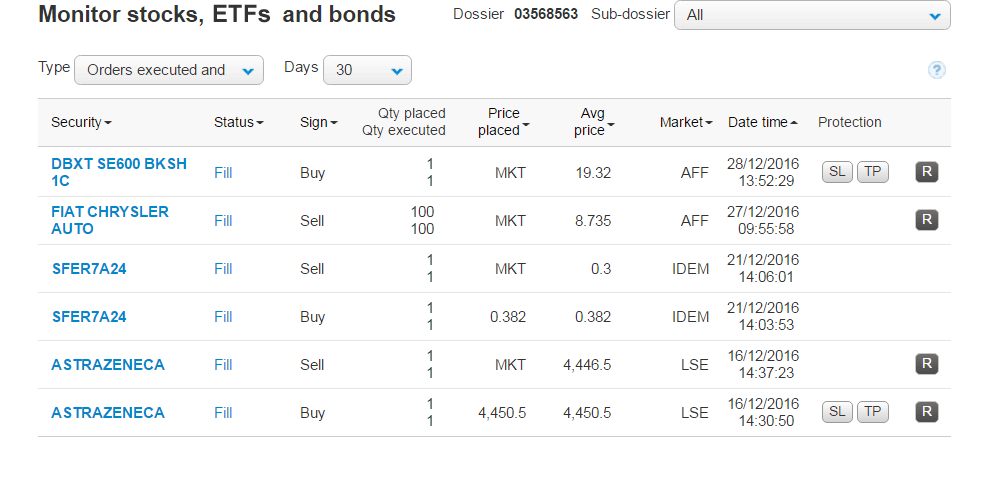 The Fineco trade monitor gives you a simple overview to all of your trades and orders, allowing you to easily manage your trading.
Reports and account management
Several ways to analyse your portfolio, helping you make strategic trading decisions.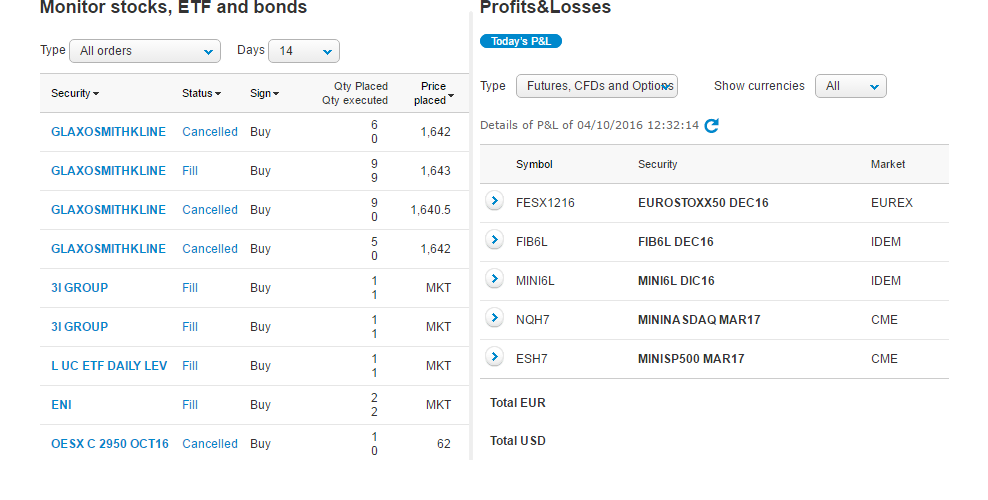 Your portfolio profit & loss and your reports are shown in Sterling, which have been converted at the current exchange rate.
Economic events
The most important events and real time information to help you make the best trading decisions.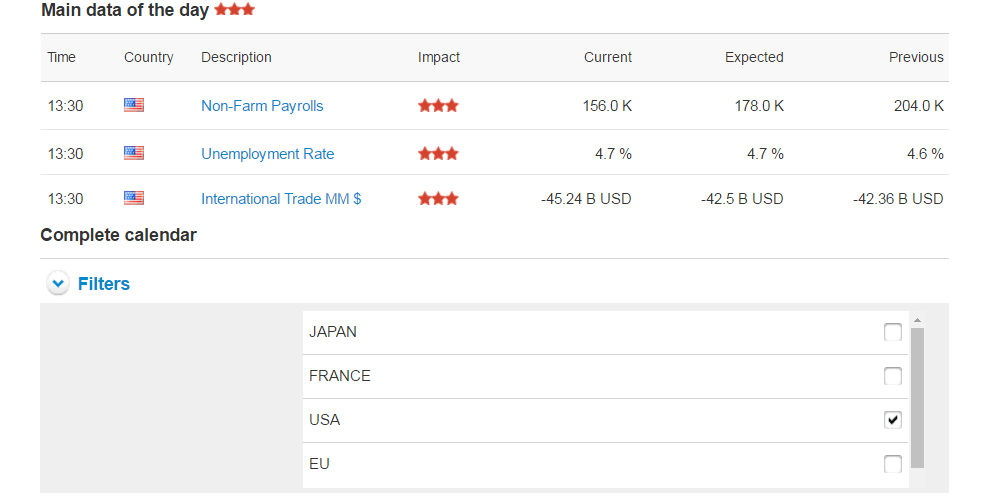 Real time financial calendar showing the most relevant economic events across the global markets.
Financial Tweets
Real time updates from selected and certified financial sources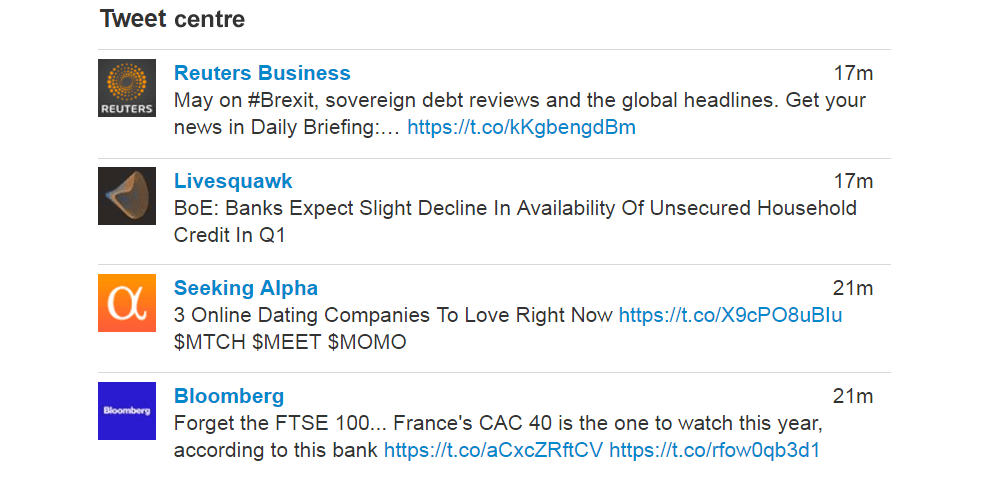 Stay updated with numerous tweets about individual instruments and filter the content based on your preferences.
Screener
Intuitive searches and pre-set filters help you operate across all markets.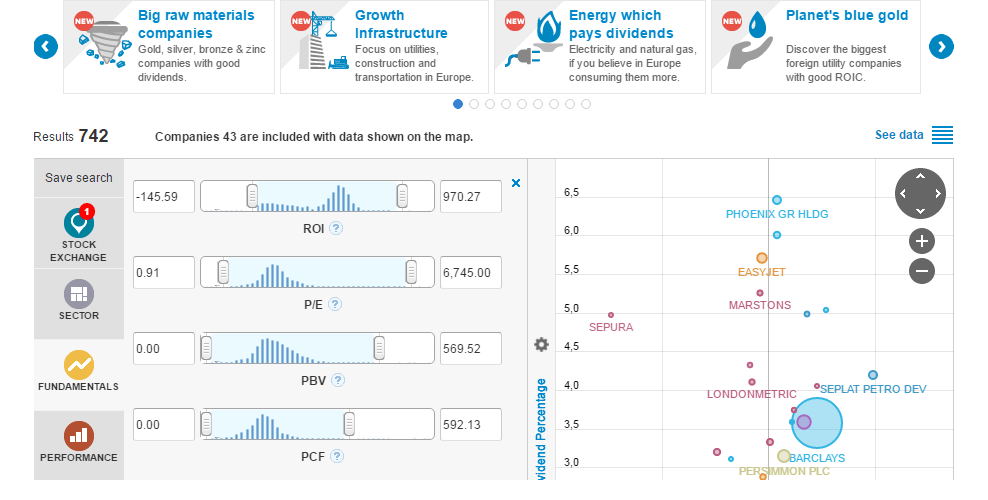 Operate directly from the chart and find trading ideas with the interactive map, predictive search, over 90 technical analysis indicators and historical data.
Search Ideas
A multitude of options and parameters to help you research your chosen trade ideas.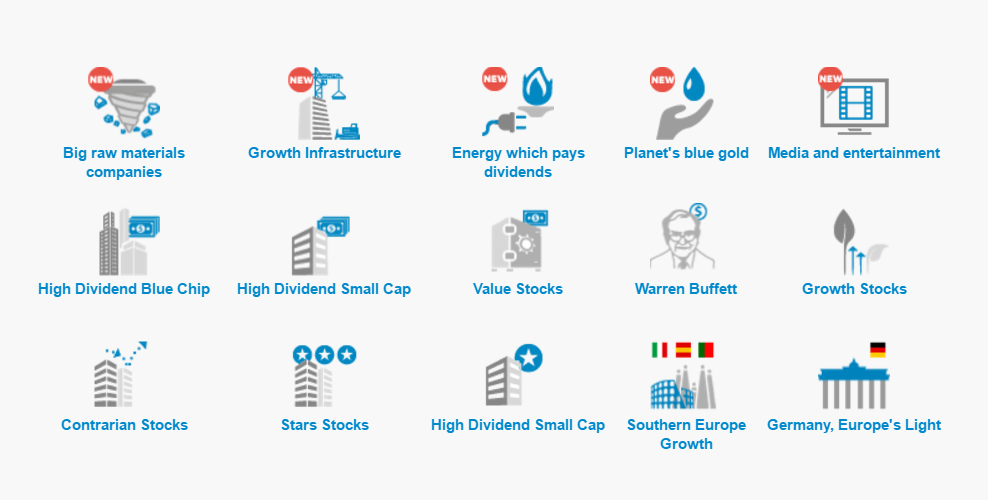 With Search Ideas you can explore the markets in an even more intuitive way, choosing from numerous pre-set filters.
Fineco App: Mobile trading
Simple and fast, with a set of trading features for both beginners and experienced investors.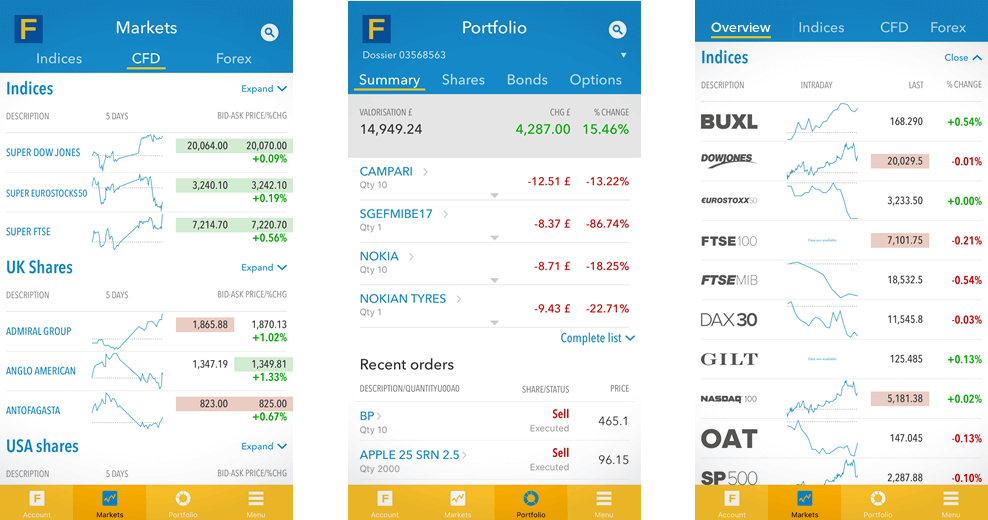 With Fineco's mobile apps it's easy to stay connected to markets and your portfolio: You can easily buy and sell securities, currencies and futures on the main markets.
Fineco App: Mobile banking
Control and manage all of your banking needs on the move.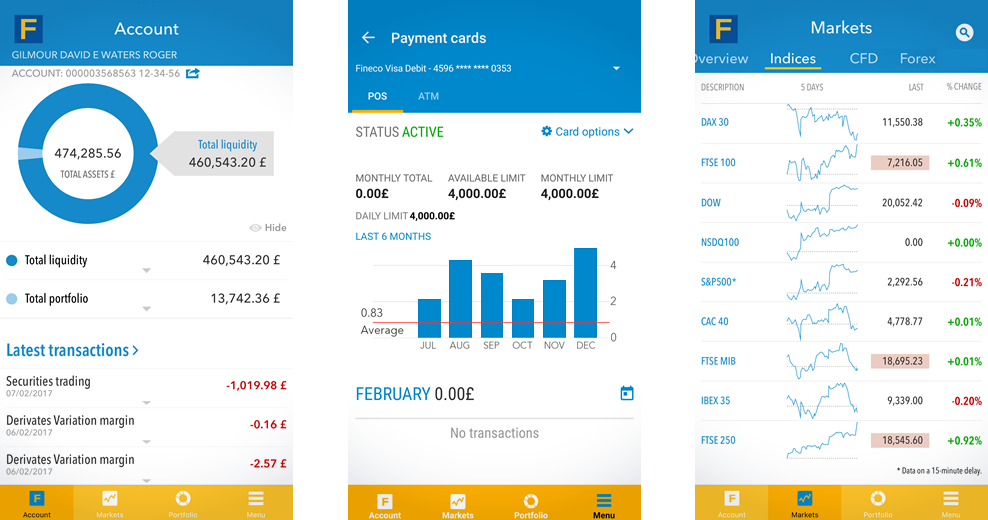 Access your account securely and control your payments, direct debits, transfers, credit cards or any other banking options.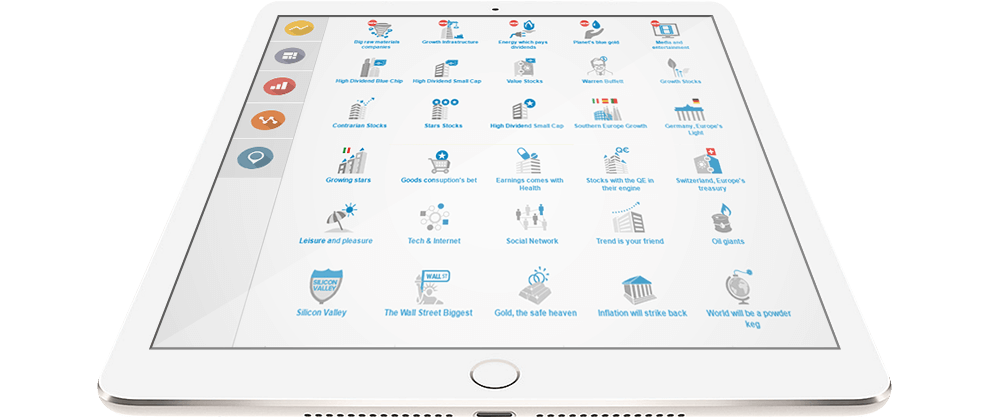 Explore the markets with ease using the intuitive search option. You can also easily find securities by typing in just the first few letters.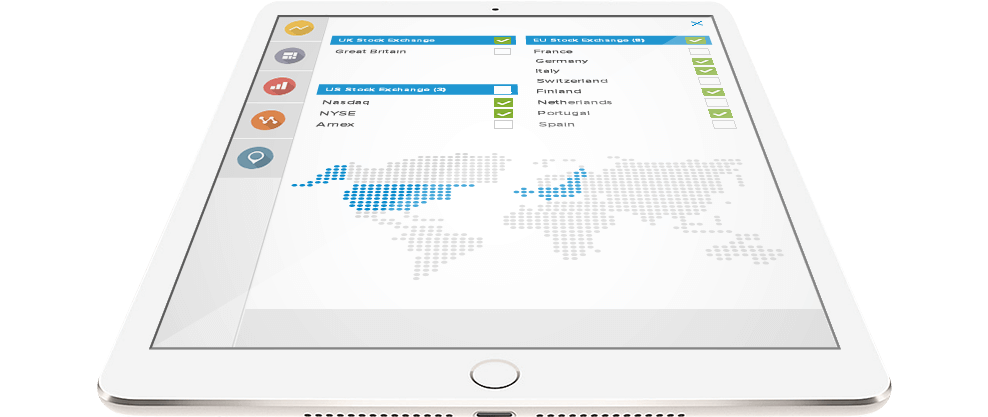 Multiple filters to quickly select the activity sector, technical parameters, fundamental data and performance information.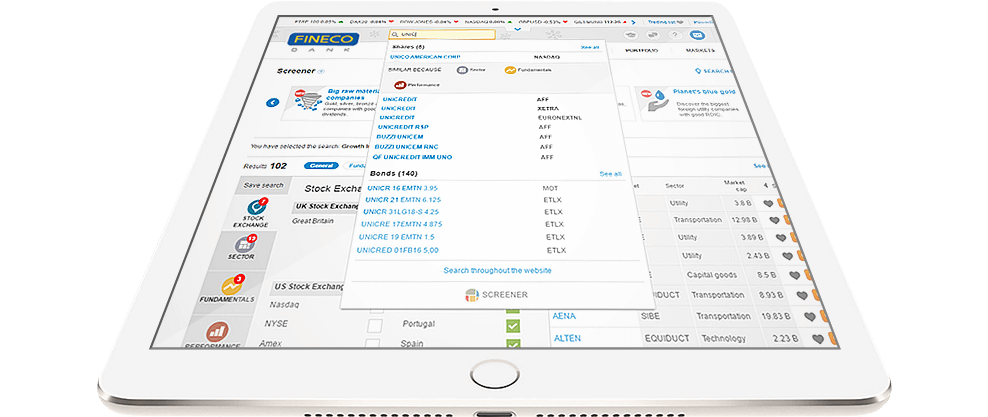 Predictive Search allows to make targeted searches by typing the first characters of the security. Similar securities by sector, fundamental analysis and performance are displayed for each company.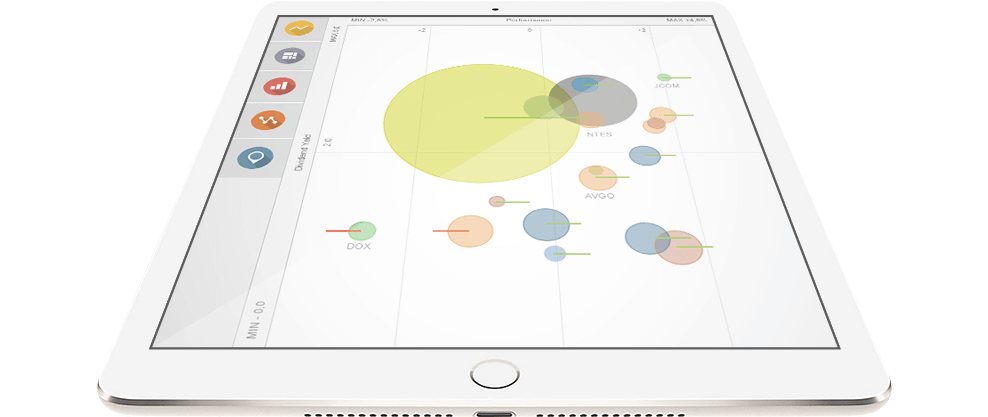 There are two ways to display searches: Through a classic and detailed list format or with the innovative Interactive Map for an overview of the results.