Fineco and Google Pay™
The easy, quick and safe way to pay.
With Google Pay™ and Fineco it's easy to pay with only your smartphone, without the need to take the card out of your wallet.
It's quick, easy and secure.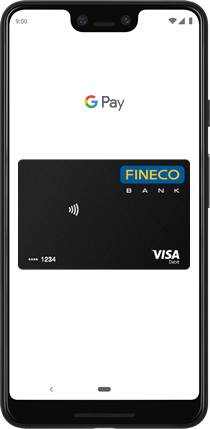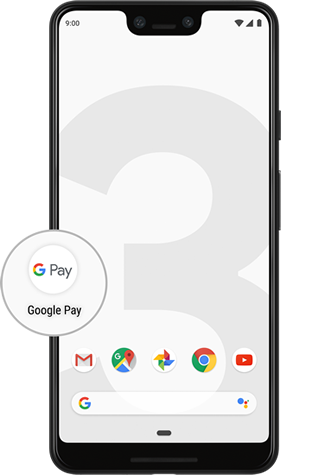 Add your card
It takes only a few seconds to set up your Fineco card:
Download the Google Pay app from the Google Play Store.
Follow the instructions to add your card.
You're ready to make purchases with Google Pay™
Ready to pay?
Google Pay works with the devices you always carry with you. Use it wherever you see these logos:

Making a payment is easy:
1)
When in a store, hold your device near the contactless terminal and authorise your payment of more than 30£ simply unlocking your Android device using your fingerprint, your face or your PIN.
And for payments lower than 30£, simply wake your phone and tap it against the contactless terminal.
Payment is made automatically with your preferred card.
2)
For online or in-app purchases, simply select Google Pay at checkout.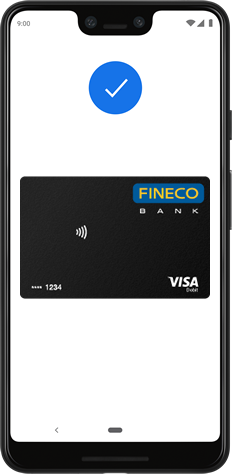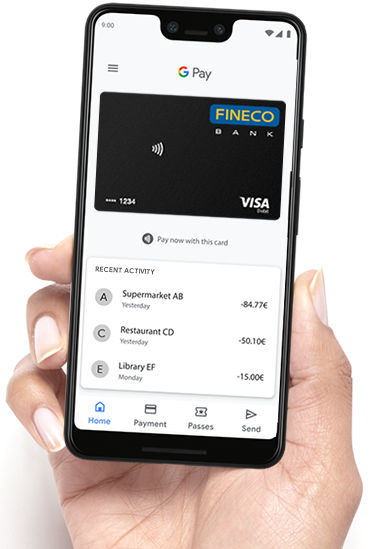 Secure payments
When you use Google Pay on your smart device your card details are safe.
That's because they are never sent to or stored on the device or by merchants. Instead, a virtual account number is used to represent your information, so it always stays secure.
It's all thanks to the high level of security built into Google Pay.